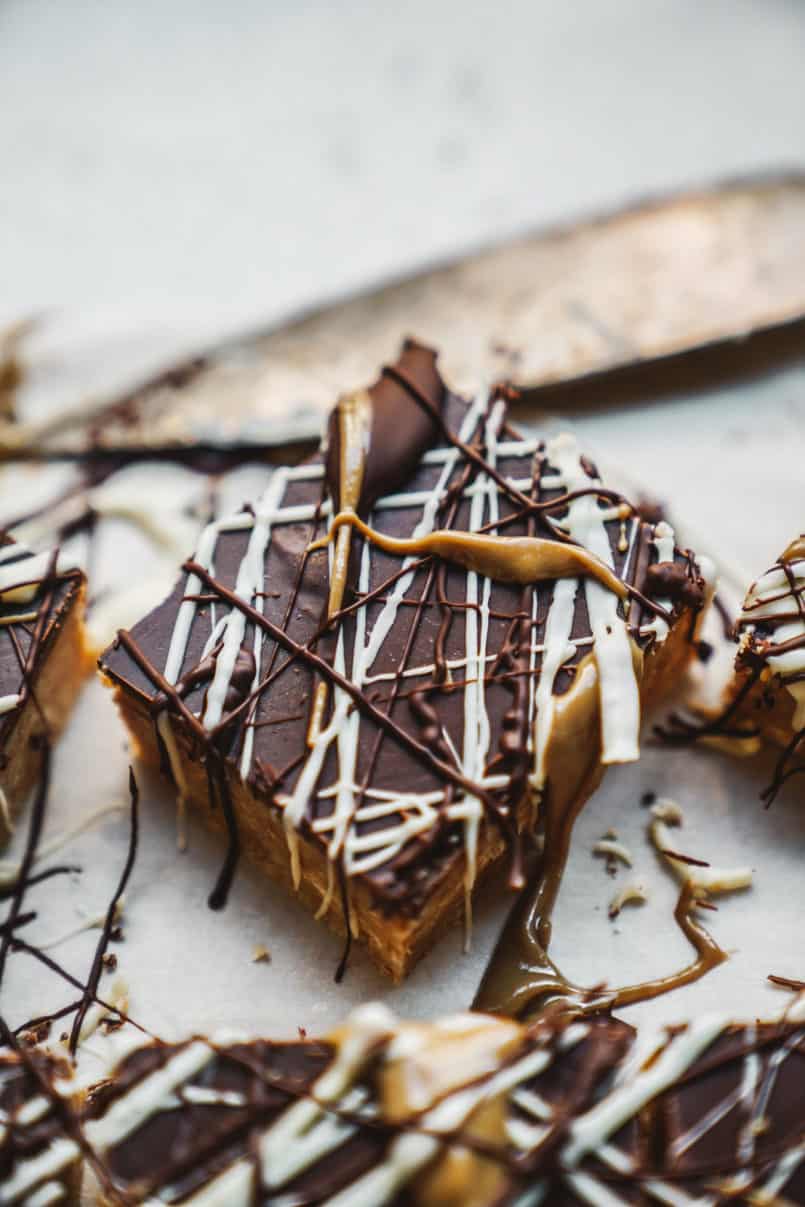 15 Apr

One Bowl 10 minute Peanut Butter Almond Bars

Ever since I can remember, Easter meant a chocolate egg hunt and a day filled with family eating all the chocolate in sight! Now that I'm older and an "adult" I like to do the same thing, but instead of eating sugar filled treats I've come up with a crazy simple, easy and delicious peanut butter almond bar. Not only is it quick to make, but it's also vegan and gluten-free!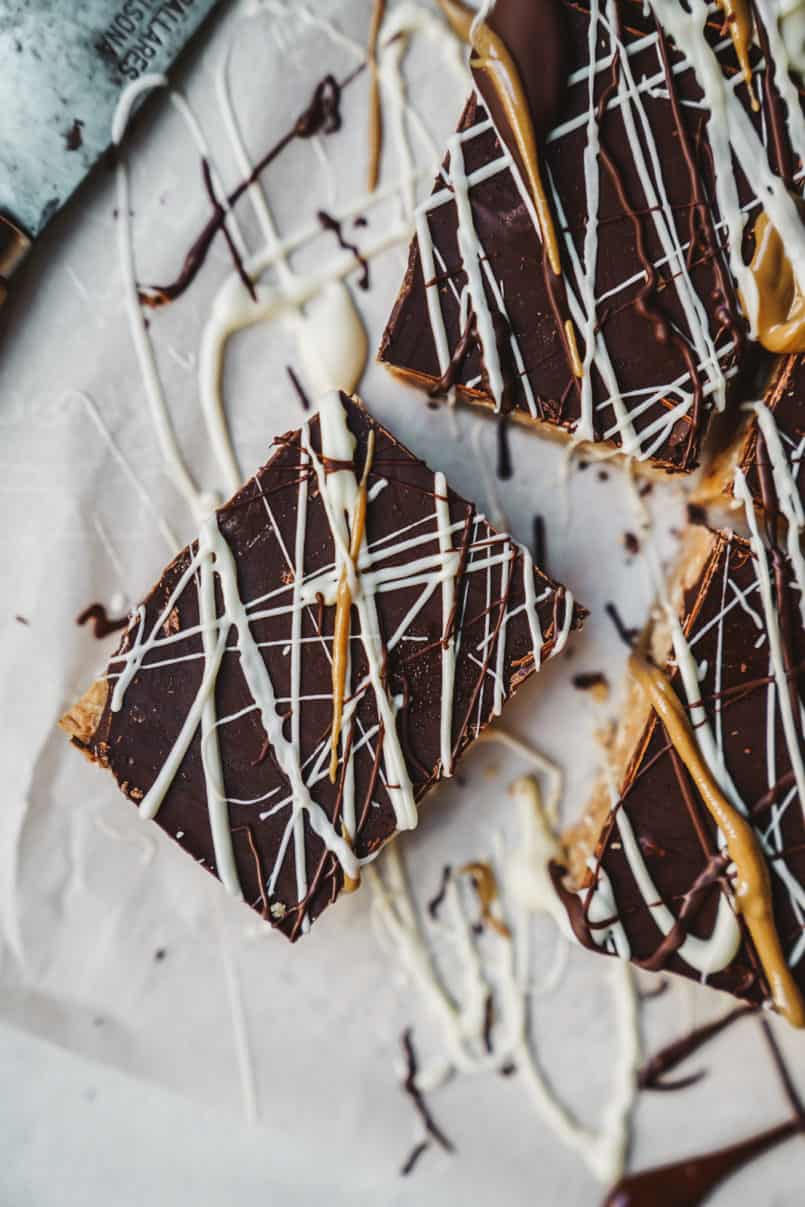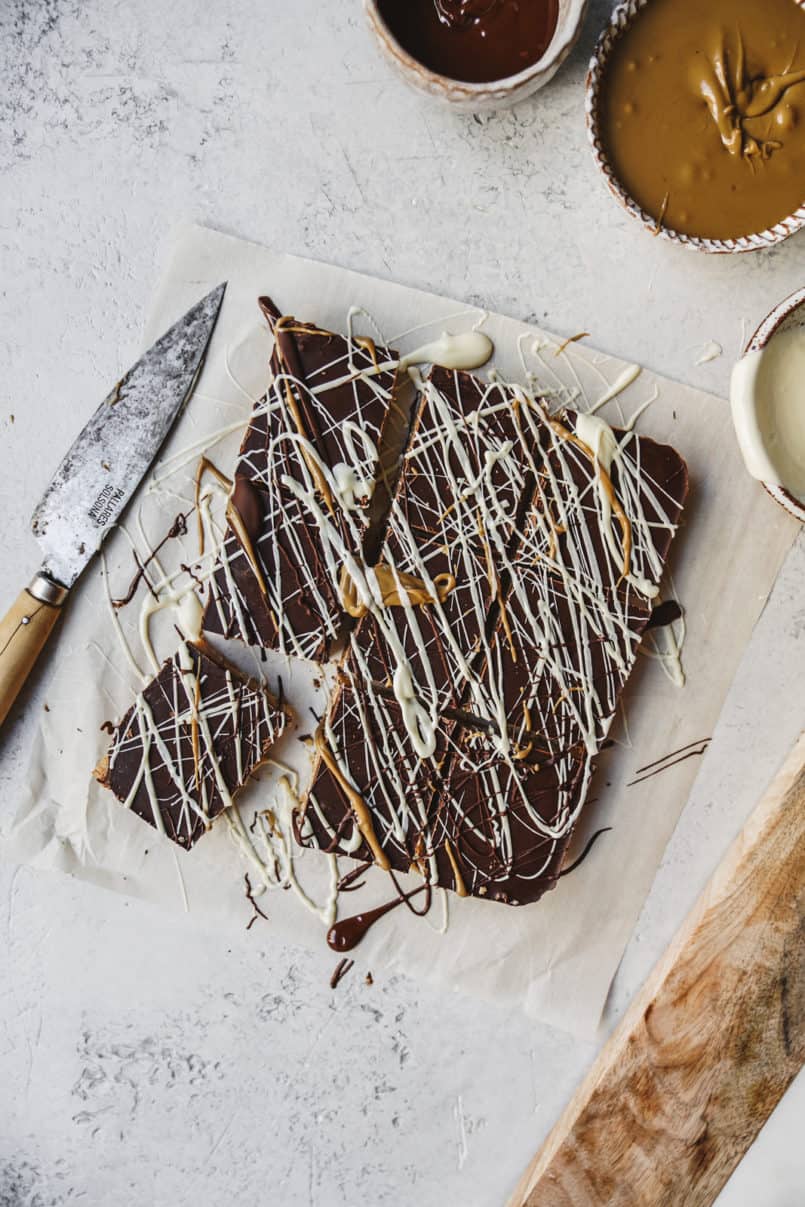 One Bowl 5 Ingredients
This recipe couldn't be any simpler or easy to make! It has all the sweetness you need to fix that Easter chocolate egg craving without all of the refined sugar and lengthy list of ingredients you can't pronounce. These bars are a great base so feel free to add in anything you'd like. Mix in some nuts and seeds and you've got yourself a healthy breakfast bar, or double down on chocolate with some vegan chocolate chips or coconut. These bars are also super fun if you want to make some different sauces or drizzles to decorate the top with.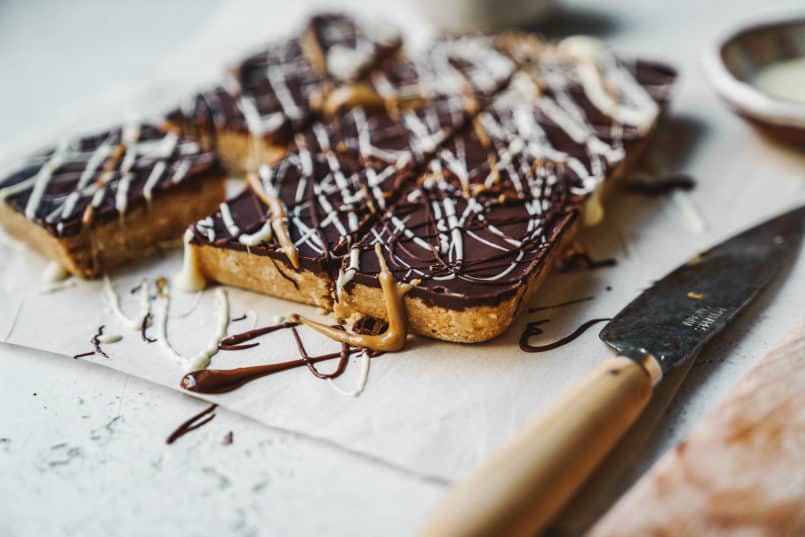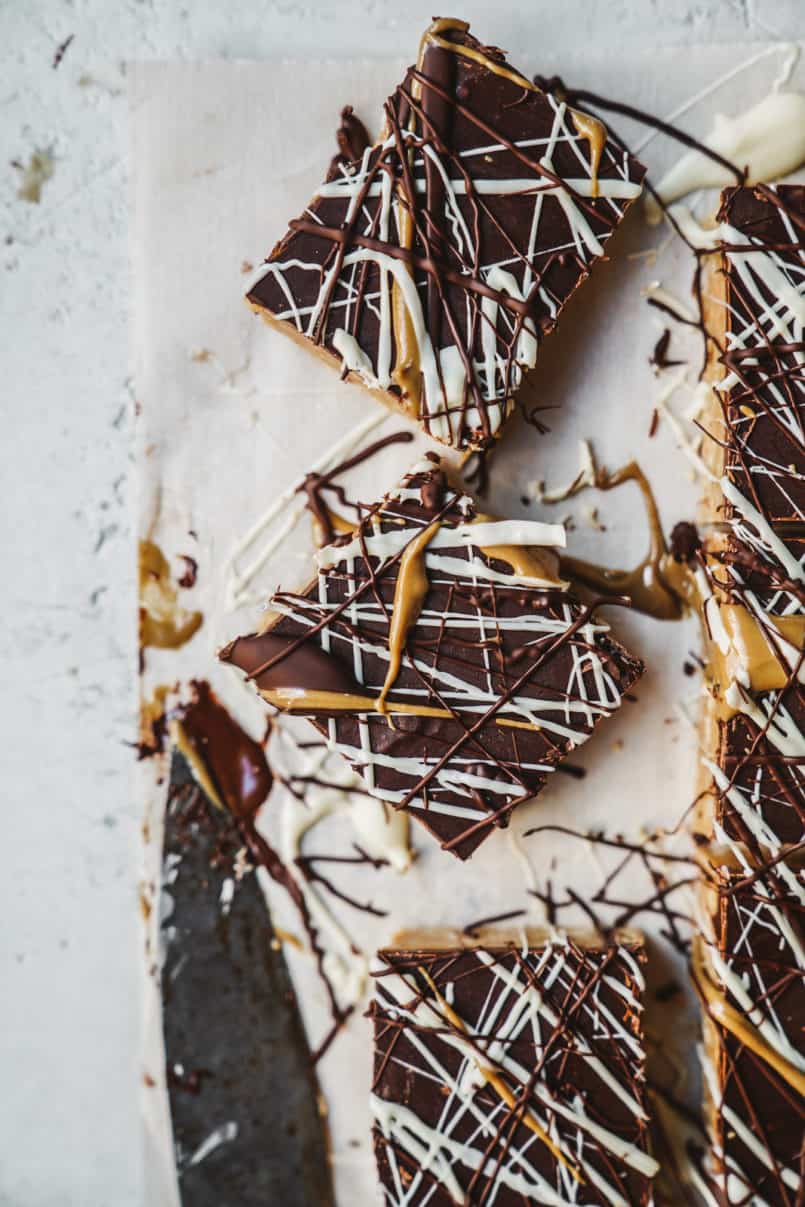 Rolled Oats
You may be familiar with rolled oats, quick oats, steel cut or crushed oats. The biggest difference is cook time and how processed the oat is. I went with rolled oats from Bob's Red Mill for this recipe because they are less processed than quick oats and provide a ton of nutritional benefits. By throwing some rolled oats into this bar recipe you won't lose any of the sweet treat appeals and you'll also be getting:
Manganese: 191% of the RDI
Phosphorus: 41% of the RDI
Magnesium: 34% of the RDI
Copper: 24% of the RDI
Iron: 20% of the RDI
Zinc: 20% of the RDI
Folate: 11% of the RDI
Vitamin B1 (thiamin): 39% of the RDI
Source: Healthline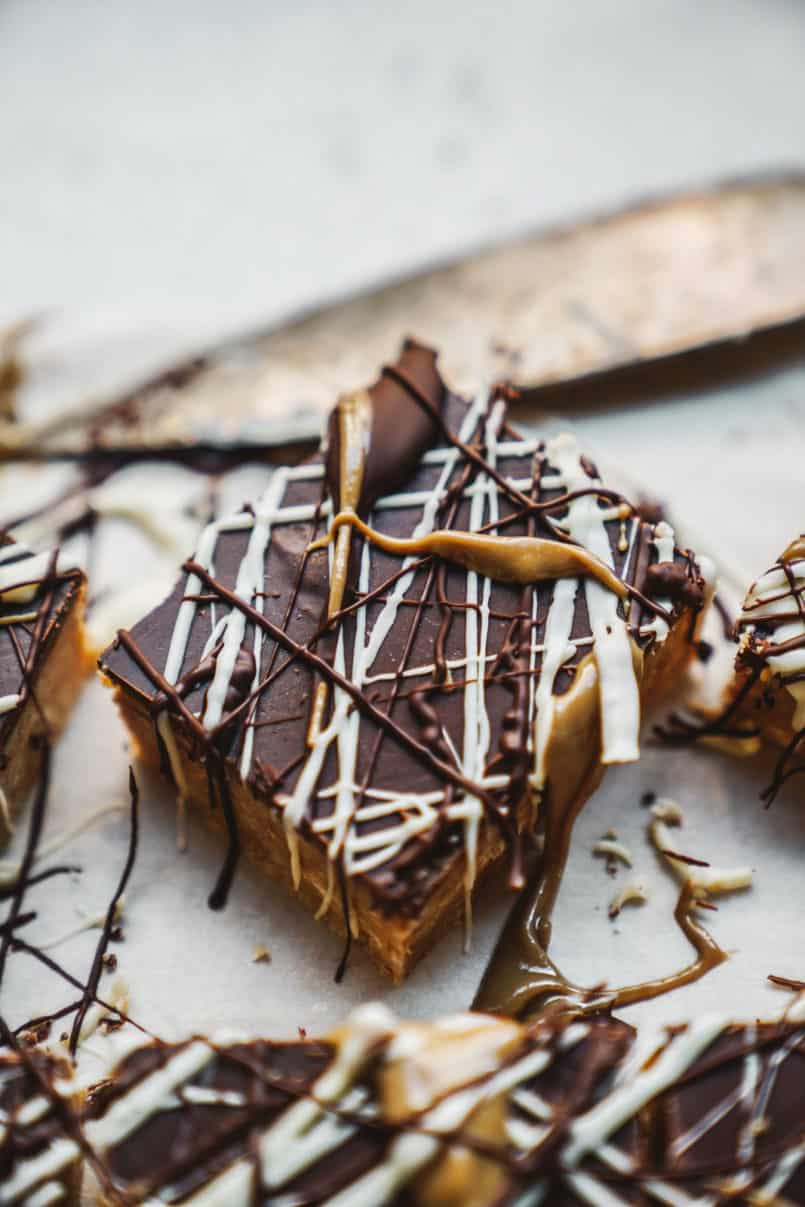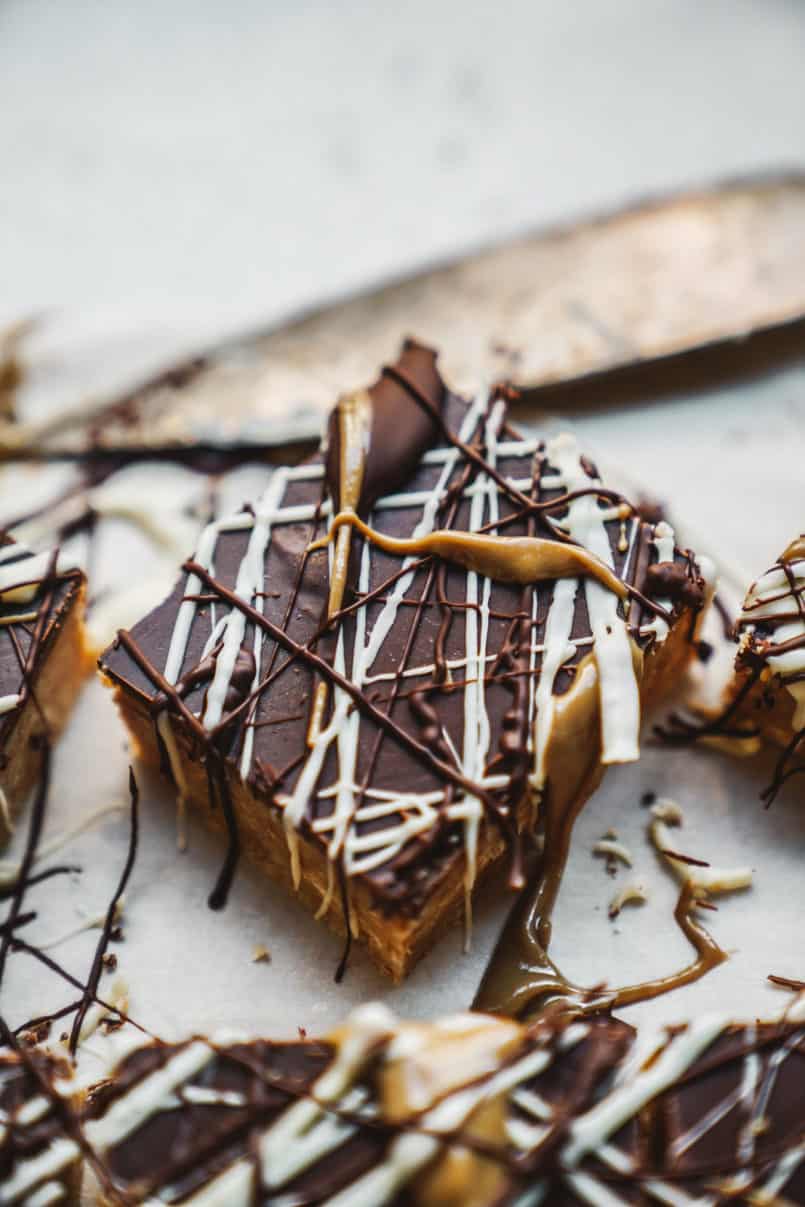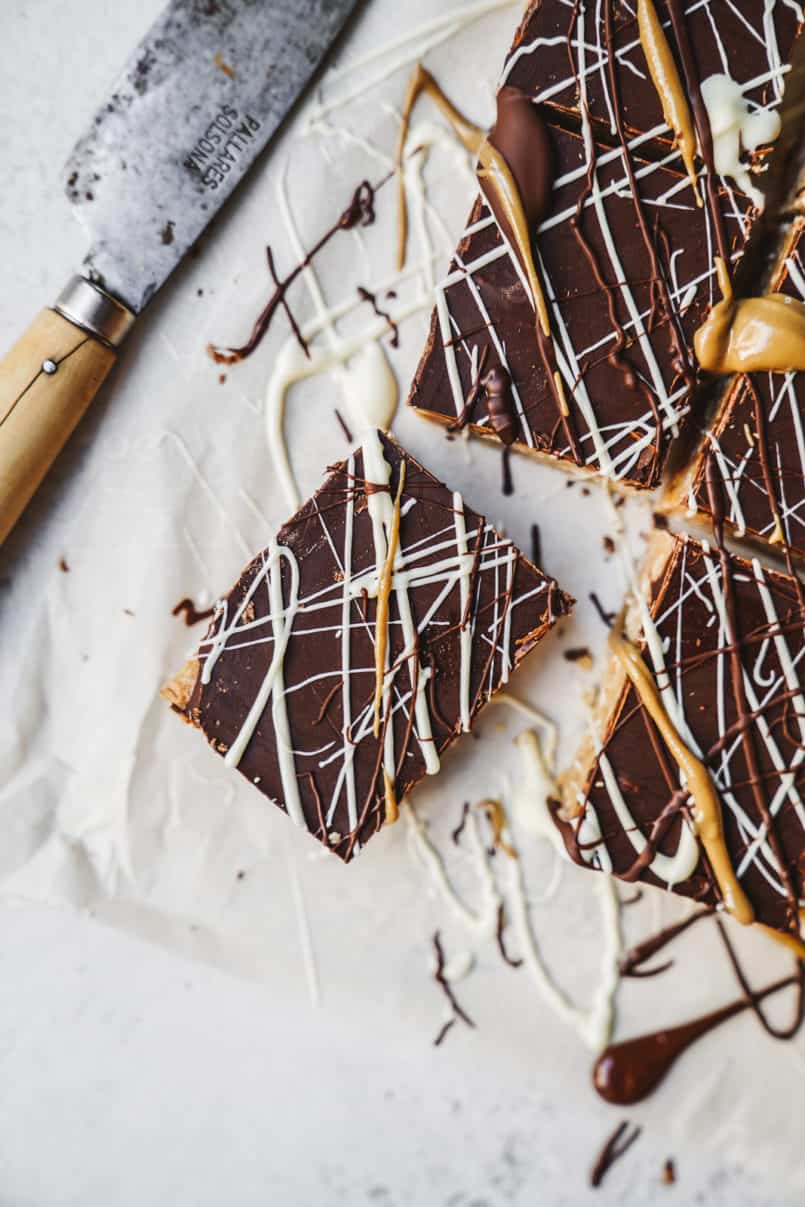 Easter Dessert
Do you have 10 minutes? Perfect, because that is all you will need to prepare these peanut butter almond bars! Don't forget to consider freezing time, so they are best made in advance and served chilled. They are a great dessert to bring to Easter dinner this weekend, trust me the entire family will enjoy them and be asking for the recipe. Since they are so quick and easy to make you can use some of that free time to try out some of my other indulgent recipes that are almost too good not to share: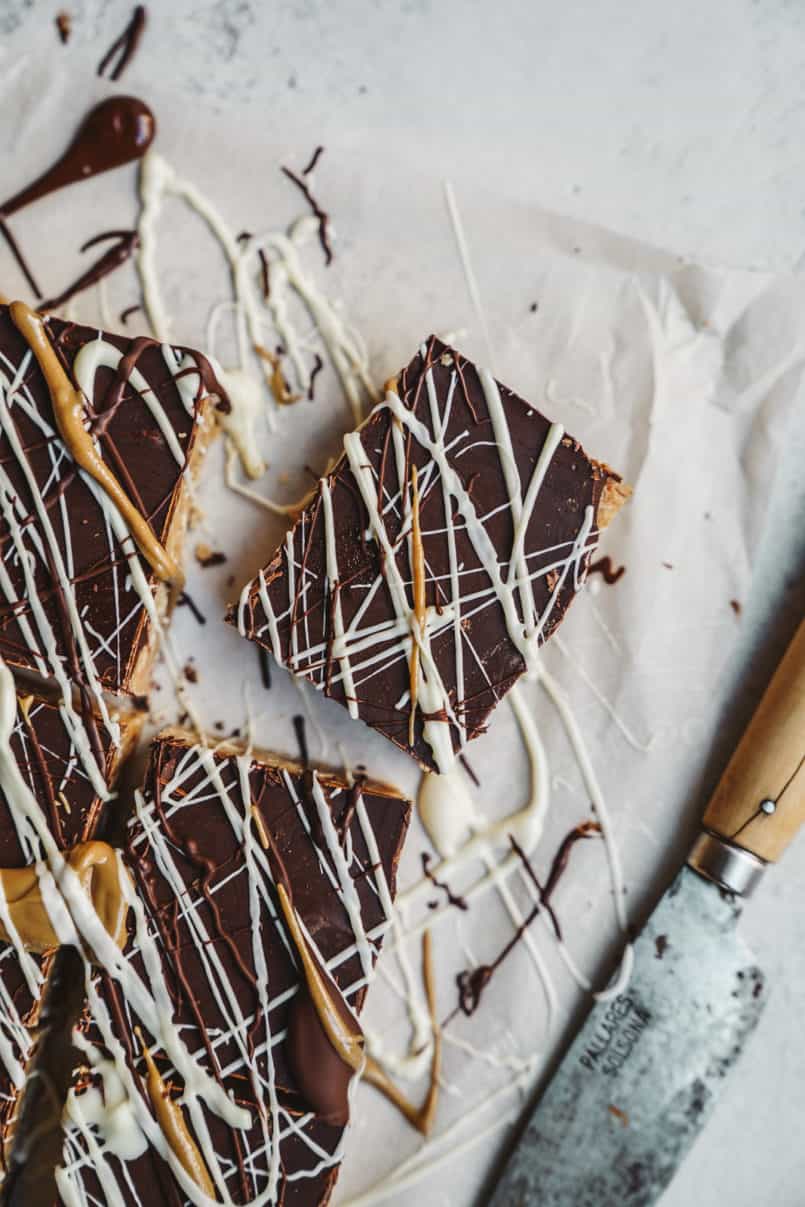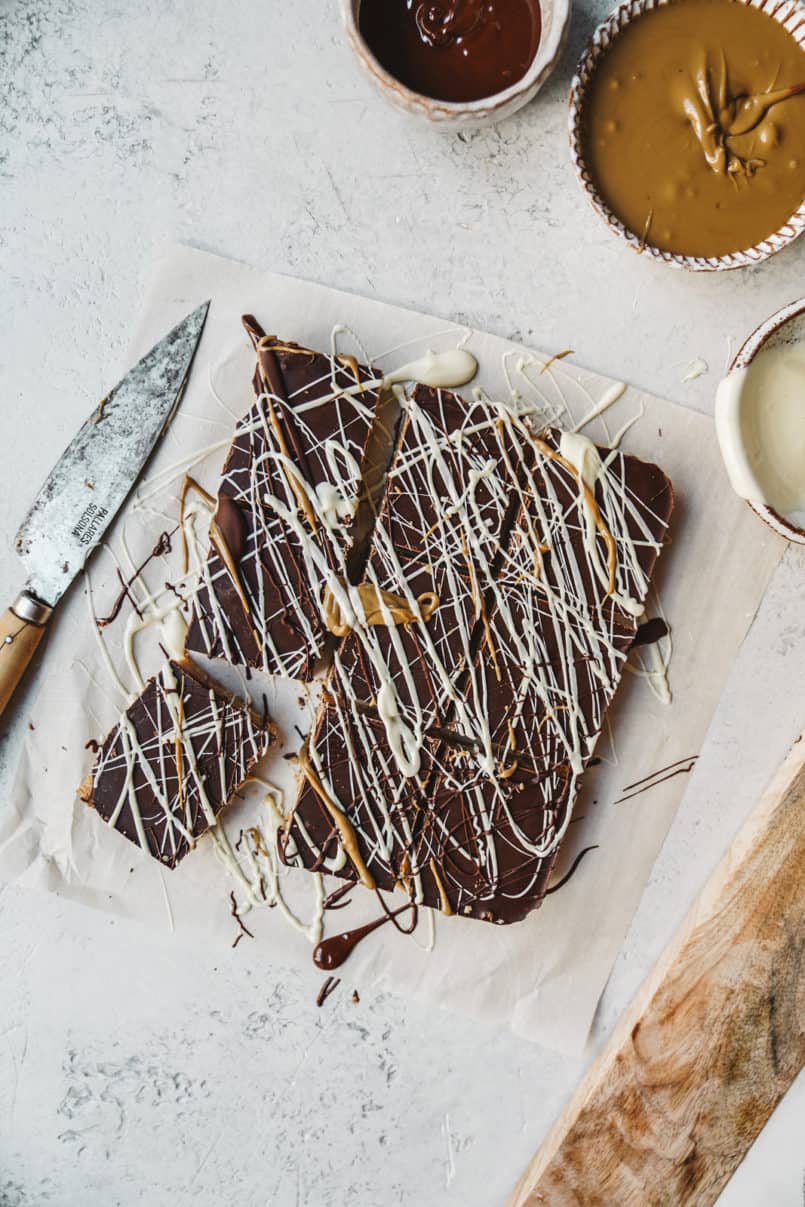 I hope you enjoy these bars as much as I have been all week! I made them with the memories of Easter as my inspiration but I can assure you I will be stocking my freezer with them all year round. So check out the recipe below and don't forget to let me know what you think over at @foodbymaria! Tag #foodbymaria and #fearnotfoodisyourfriend so I can see all your beautiful recreations.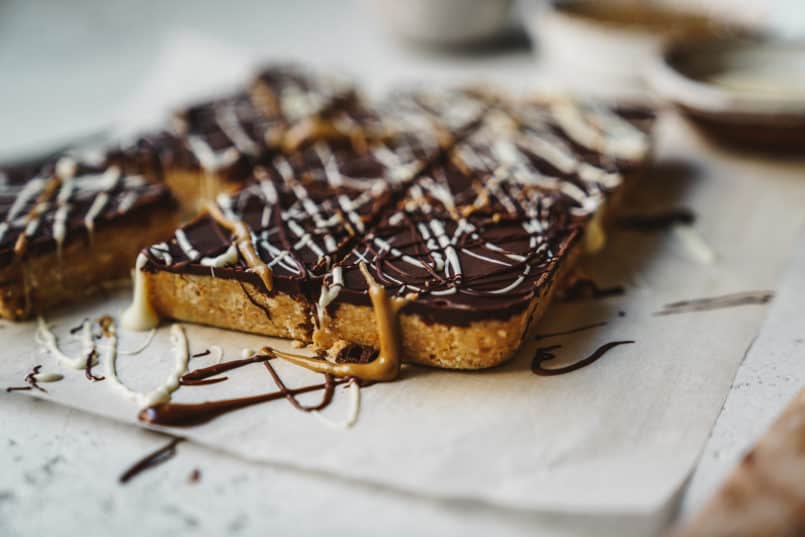 Print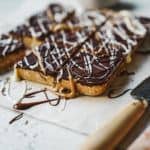 One Bowl 10 minute Peanut Butter Almond Bars
Author:

Prep Time:

10 minutes

Cook Time:

0 minutes

Total Time:

10 minutes

Yield:

9
---
Ingredients
1 cup rolled oats
3/4 cup almond flour – I used Bob's Red Mill
1/2 cup peanut butter
1/4 cup maple syrup
160 g dark chocolate (or 1 cup) – melted
---
Instructions
Line an 8 X 8 baking tin with parchment and set aside.
Into a large bowl combine the oats, almond flour, peanut butter and maple syrup.  Transfer mixture to lined baking tin and pat down to ensure everything is evenly distributed.  Tip: I use the base of a cup to flatter everything down.
Pour melted chocolate over the almond flour mixture and evenly disperse using a spatula or the back of a spoon.
Place in the freezer and set for 2 hours before enjoying.
---
Notes
Let the bars thaw for 1-2 minutes before bitting.
Optional, top with melting white + dark chocolate for drizzle affect.
Disclaimer: This post was sponsored by Bob's Red Mill