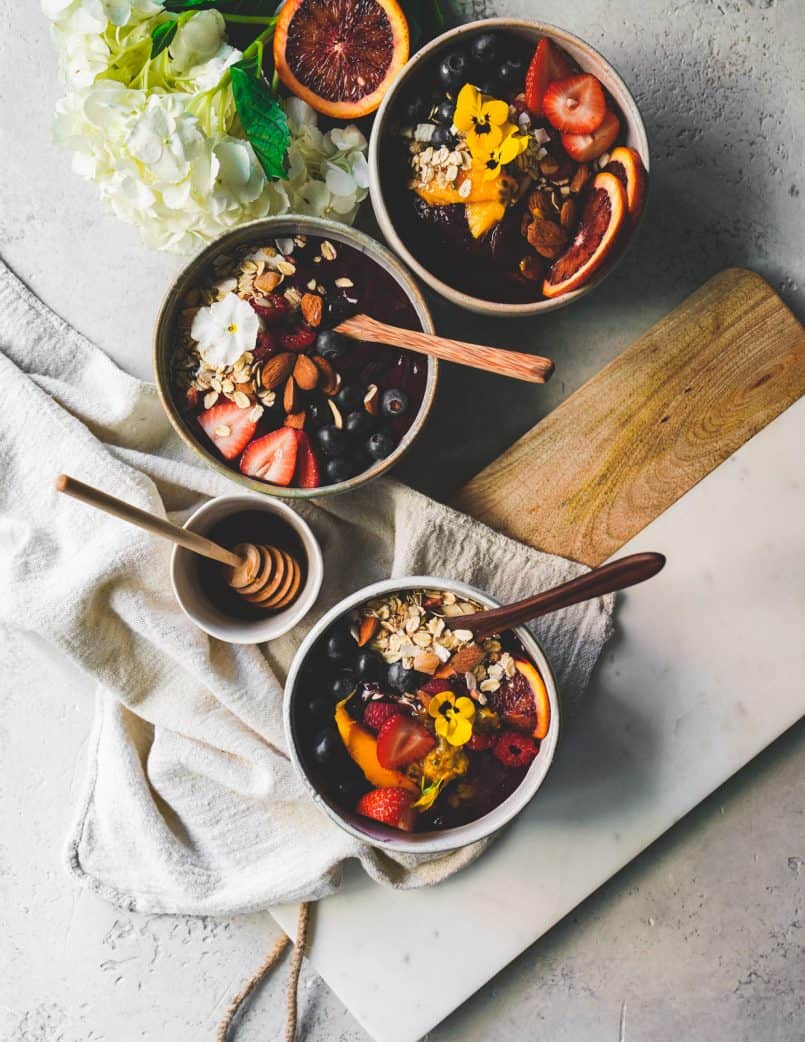 17 May

Easy Smoothie Bowl Recipe with Vital Proteins

If you've been following along with me over the last couple of months you'd know that I've really been into incorporating Vital Proteins' Beauty Boost tablets into my daily routine. These tablets help to improve the health of your hair, skin and nails because they are loaded with biotin and vitamin c, and a bonus is they are organic and plant-based. I've seen a noticeable difference on my body while using them which is super exciting, because I mean, who doesn't want to feel even more confident and beautiful?!

So I wanted to share with you a unique way I've been incorporating the tablet into my diet. Taking a handful of pills (assuming you're taking other vitamins too) in the morning can be exhausting and boring, so if I can find a way to incorporate them into the plant-based food I'm eating, that's a win win! I put together this quick and easy recipe for a smoothie bowl that I love. It's wicked refreshing, nourishing and perfect as the hot summer weather is approaching.
Summertime cravings 
I find when the summer comes along we look for foods to cool us down and crave them like cashew, coconut and soy-based ice creams, but since you and I both know the power of berries and bananas why not swap out the ice cream for a plant-based smoothie bowl!?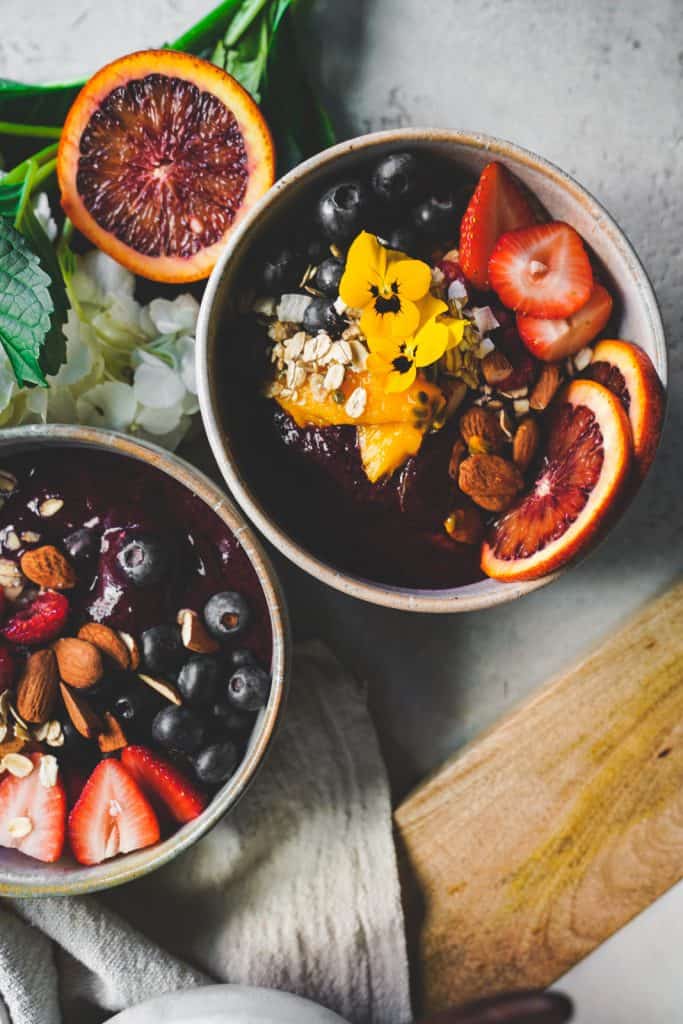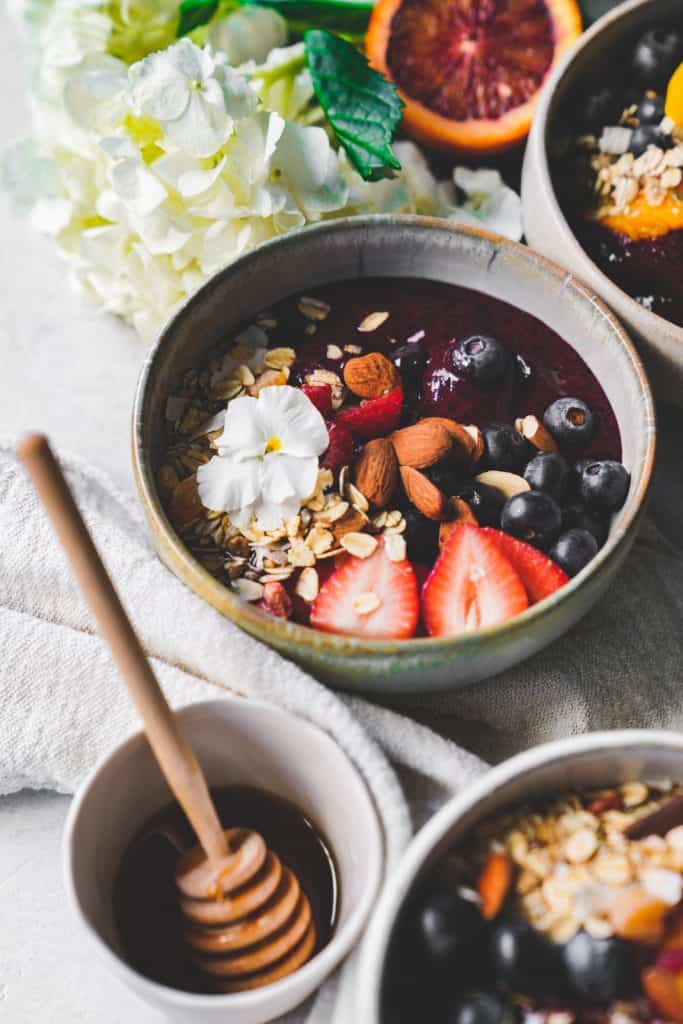 What's great about this recipe is that is it focuses on mono eating which you're probably like "what the hell is mono eating?" Mono eating is the concept of eating one type of food (for example, berries) to help aid in digestion. The reason this helps with digestion is there are fewer nutrients for the body to metabolize and therefore fewer digestive enzymes are needed for the process. Since your insides don't need to work as hard, you'll decrease bloating and maximize the absorption of nutrients! What's also good about mono eating is it helps you narrow down allergies and intolerances because you aren't eating a ton of foods mixed together!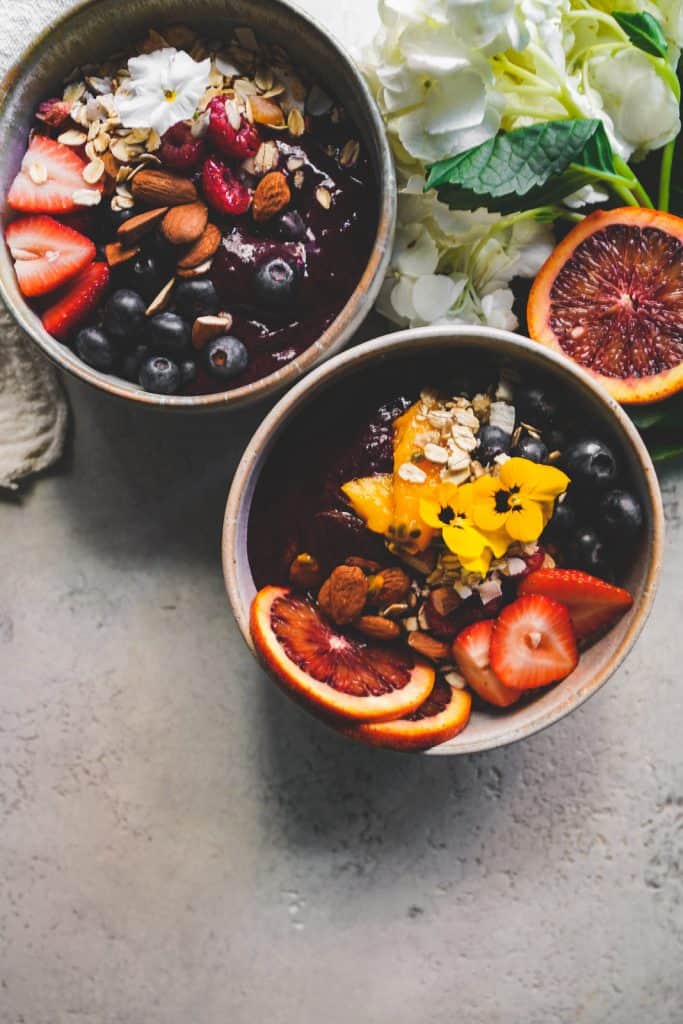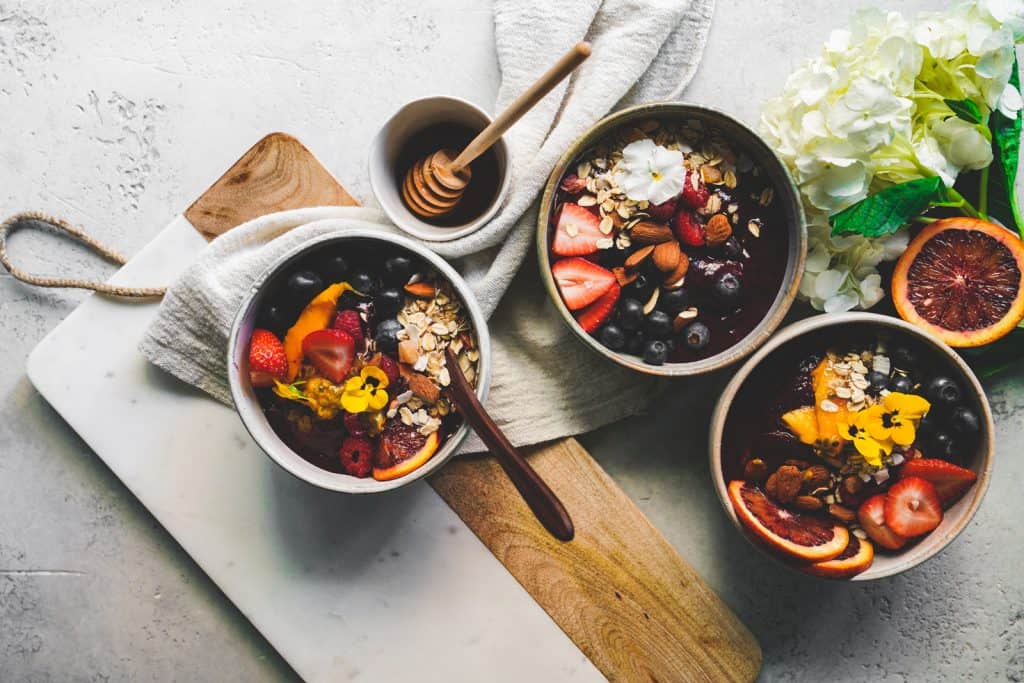 The magic of berries and bananas 
For starters, bananas are a magical fruit! They are loaded with so many health benefits. They're high in fiber, make your heart happy and healthy, help ease in digestion, and are loaded with a laundry list of nutrients. When you combine the super powers of bananas with the super powers of berries, you have a match made in heaven. Berries keep you mentally sharp, keep your heart healthy, help fight off disease, are high in fiber and a great source of antioxidants. Can you see why I wanted to pair up the berries and bananas? Not only do they taste good together but they really are a partner in crime!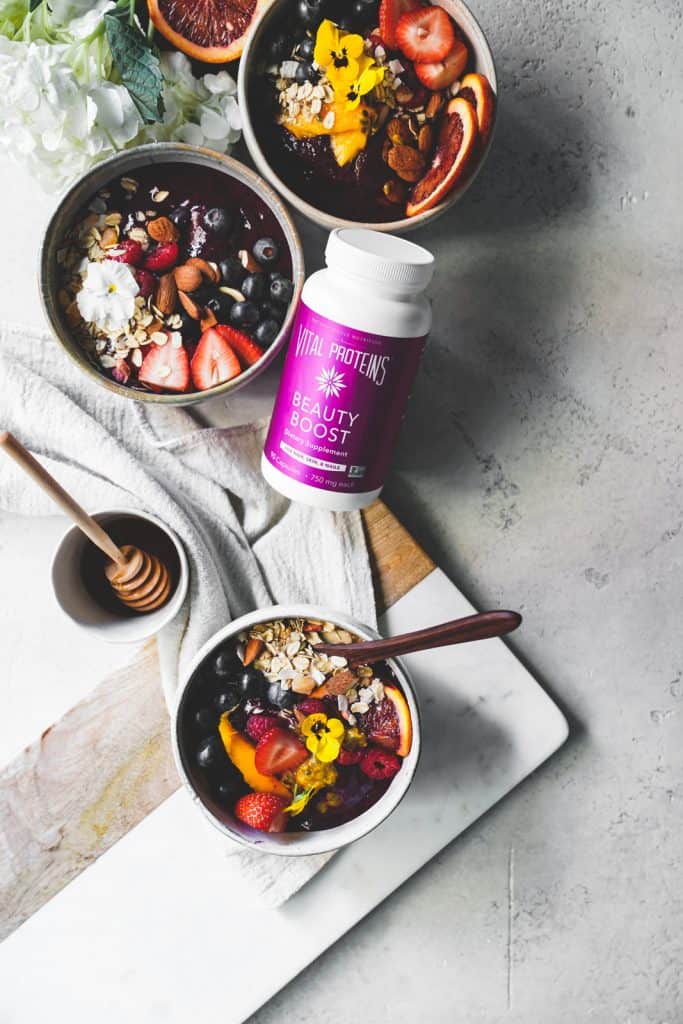 Vital Proteins' Beauty Boost 
Once you combine the magic of the above fruits, with the magic of Vital Proteins you'll seriously have the most bomb ass smoothie bowl. Vital Proteins' Beauty Boost offers the key ingredients to help your body produce collagen, the building block for healthy hair, skin and nails, plus digestion, bone and joint health. It's 100% vegan and natural, expertly blended to offer nutrients from USDA organic fruits and veggies and there is so much goodness jammed into these tablets!
So let's get blending to create this magical and easy smoothie bowl!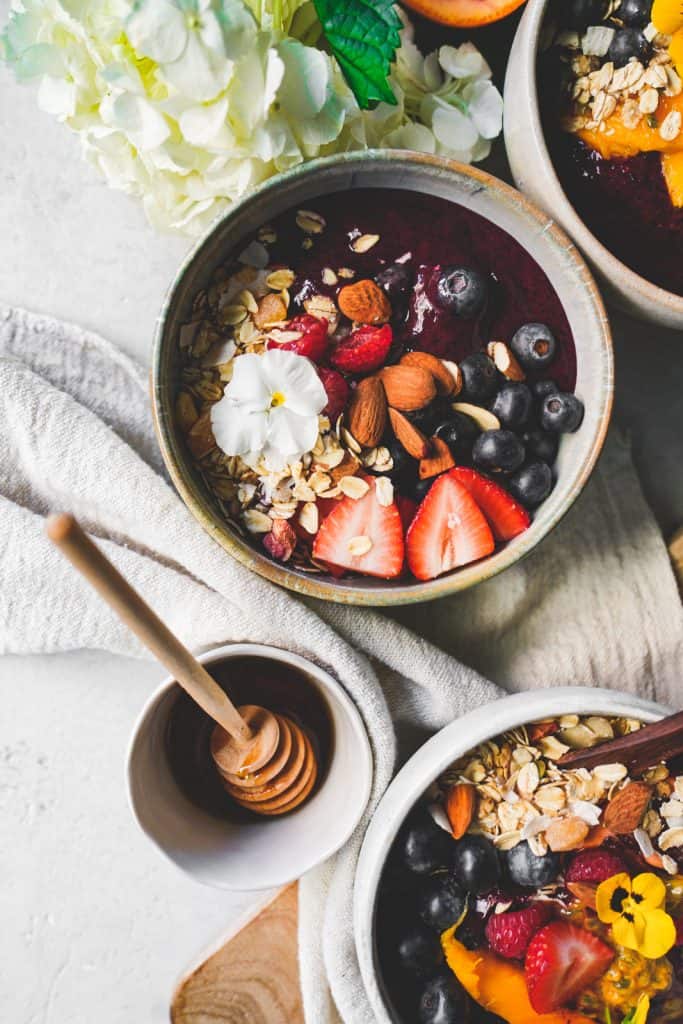 Ingredients:
2 cups frozen blueberries
2 frozen bananas
1 cup of strawberries, raspberries or cherries
2 tablets of Vital Proteins' Beauty Boost
Toppings:
Anything you want! Get creative! I used, granola and fresh fruit!
Method:
Put the smoothie bowl ingredients into a blender and blender until smooth and silky. I like using the tool to push down the sides and ensure a velvety consistency. 
What are your favourite refreshing snacks in the summertime? Share below in the comments!