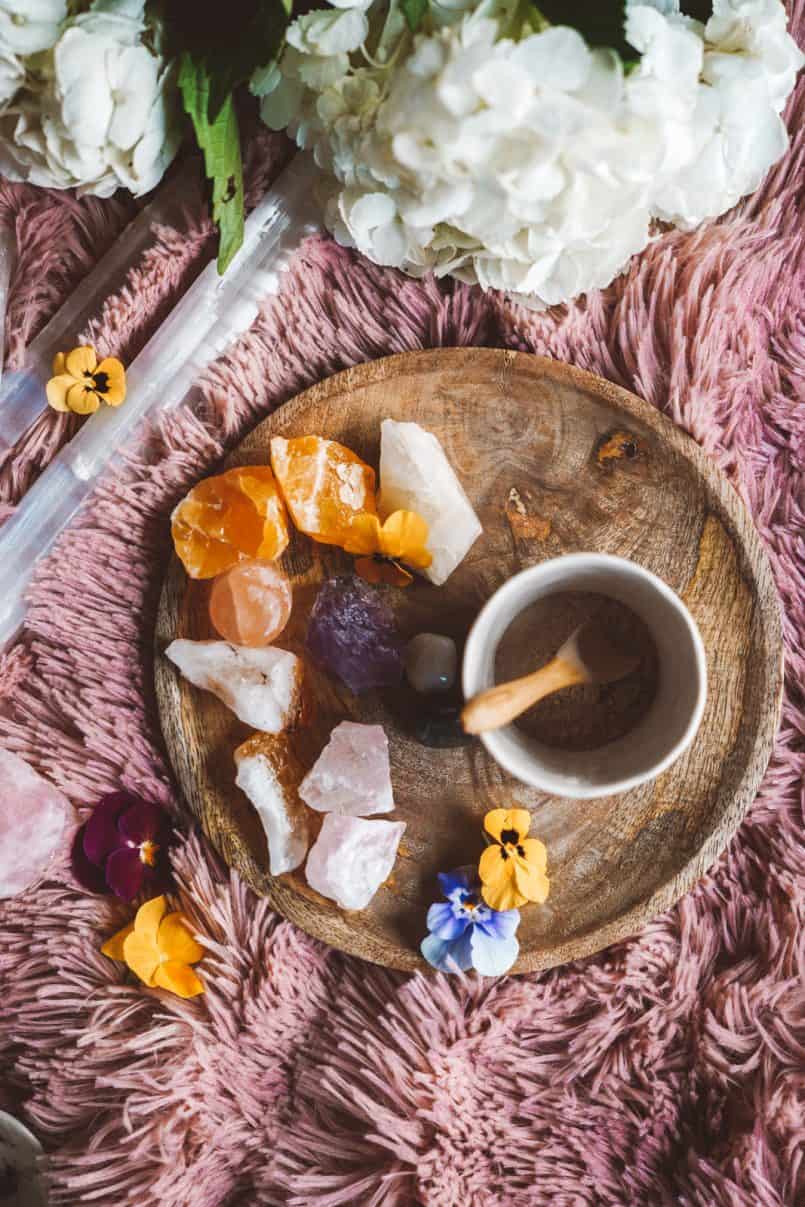 16 May

Let's Talk About Self Care with Mountain Rose Herbs

Okay, let's talk about self-care. I know, I know, a buzz word that we're hearing everywhere these days. We're constantly being reminded how important self-care is, but how many of us are actually practicing it? I know I'm guilty for not taking enough care of myself, and I definitely need to learn to better balance my work and life so that I don't always crash hard and feel like my life is falling apart (okay, I know I'm being dramatic, but you know what I mean!).

Self-care comes in all different shapes and sizes, and really it's about finding what works best for you. Whether it's shopping, cooking, reading, bathing, doing face masks, getting a haircut, sun tanning, a glass of wine, you get it, the list goes on. It does not mean you need to turn into a hippie, light sage, drink reishi, and charge your crystals. I mean, if that's what works for you, all the power to you, but self-care is going to be different based off what you enjoy.
Self-care is unique to you and what you enjoy, and what helps you unwind and take care of yourself. We all know our body craves certain things but we often don't listen and push ourselves in many directions that leave us overwhelmed, stressed, anxious, and everything in between. Truth is, we will always push ourselves to the back burner until it's too late, and I'm here to explain to you that this doesn't need to happen.
Making time for self-care
I know what you're thinking, that you're far too busy to try and add self-care on the agenda, and it's easy to push self-care aside, thinking other things are "more important". One of the things I do to get better at self-care is book weekly appointments that are all about me. This means ensuring I have weekly appointments made with my trainer, I book hair appointments, massages or facials when I can, and otherwise literally make time in my calendar to go shopping, on a market haul, or other things that make me happy. I work a ton and making this time for these things help keep me sane, and actually work better!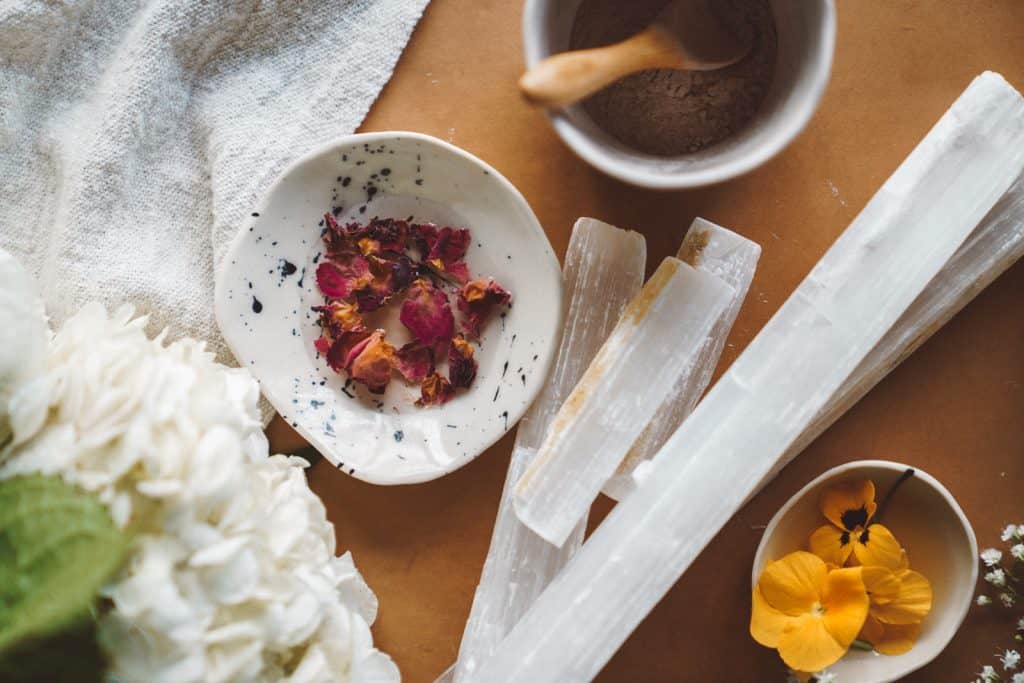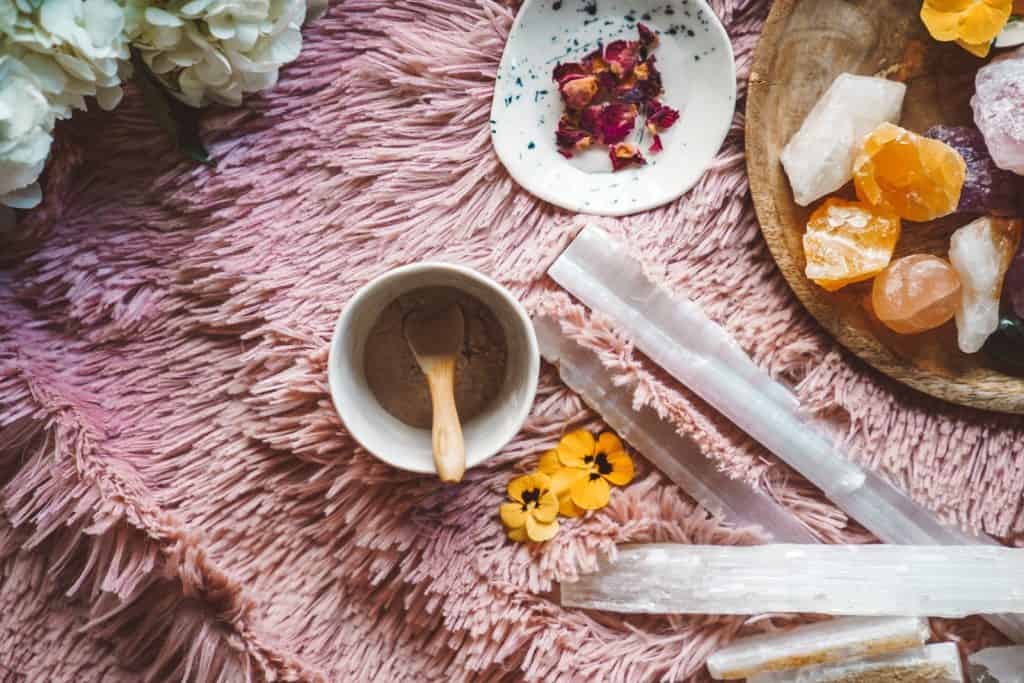 My personal self-care goals
Since I work a ton, I know I'm not always concentrating as much on self-care as I could be some days and weeks. So I've set out a few goals of things I want to make more time for. They may seem silly or second nature to some, but these are things I've identified as areas that I can focus on that'll make me feel great!
Washing my hair more often
Waxing my hairy areas more
Getting pedicures and manicures
Getting dressed up at least once a week
Dressing better aka not wearing gym gear everywhere I go
Burn palo santo more – palo santo is a sacred wood that when burned, the smoke is believed to have both medicinal and therapeutic healing power
For me when I look and feel good, I'll feel more confident and feel like a feminine goddess who can take on the world, kill it at her job and still maintain a healthy life outside of work.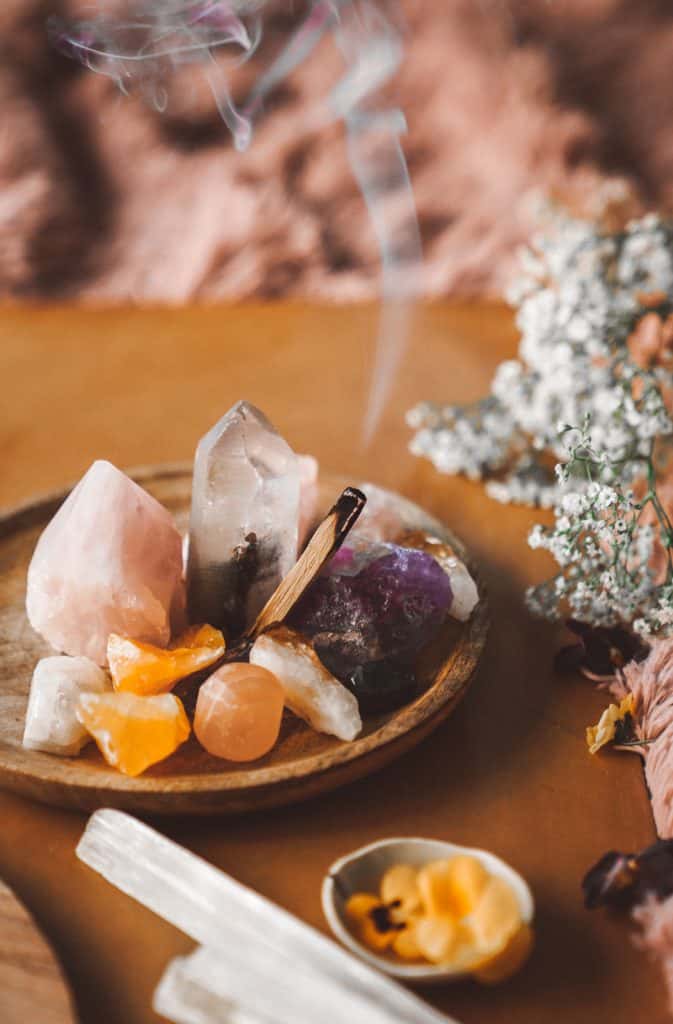 Things you can do 
I've said it once, and I'll say it again, it's SOOOO important to incorporate self-care into your life, even if you are super busy and it may seem impossible. Starting small by scheduling one good thing for yourself during the week and implementing more and more self-care practices into your life can set you up for a healthy, confident, and happier life. Here are some things to help you get started with self-care:
Figure out what makes you happy! No seriously. What is it that makes you light up inside? Is it working out? Is it eating a good, healthy meal? Getting your hair done? Make a list of all the things that make you happy!
Add these activities to your calendar. Yes, you need to add these to your calendar to actually make time for them, especially in the beginning!
Check-in with yourself regularly and take a look at your routine. Is there anything that needs to be changed? Anything that's really getting you down or anything you feel you should add more of in your life to make you happier?
Below I've put together a couple easy recipes for bath salts and a clay mask! These are great to make and use for a relaxing night in to take care of yourself and get you feeling good! The bath salt includes lavender which is known to reduce anxiety and stress, improves sleep, along with a ton of other benefits. It also has sea salt which also aids in reducing stress, as well as detoxing your body and enhancing circulation. You can get creative with this mixture to incorporate your favourite essential oils that help target different areas of self-care you're looking to target!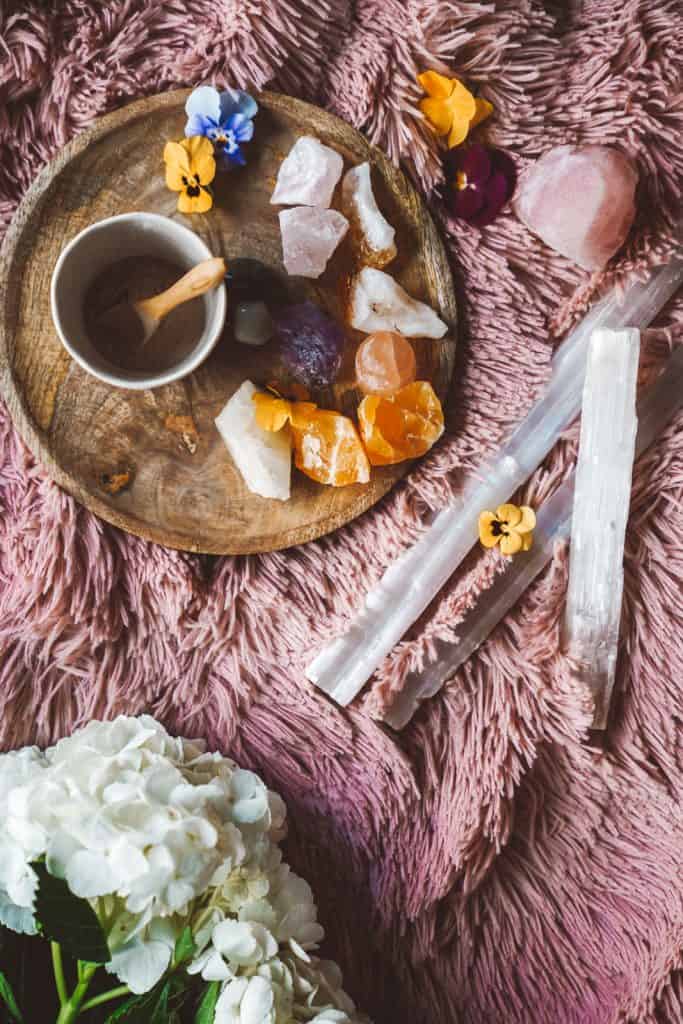 For the clay mask, I used rhassoul clay which is sourced from the Atlas Mountains in Morocco. This clay is rich in minerals and has been used for over 1000 years. The clay is considered to have higher percentages of silica and magnesium then other clays making it fantastic for your skin! I also used rose water which smells amazing and has so many great benefits for your skin. It's an anti-inflammatory which helps reduce redness or irritated skin, gets rid of acne and helps cleanse your skins while removing oils and dirt that clog your pores! Lastly, I added in some apple cider vinegar which contains alpha hydroxy acid that removes dead skin and reveals healthy and vibrant new skin.
Most of the ingredients for these recipes I sourced from Mountain Rose Herbs who offer a variety of different herbs, spices and essential oils. All their products are top quality and come in sustainable packaging. They also ensure that they abide by fair trade practices and make sure they are doing business right in all aspects of production. Their belief is people, plants and the planet are more important than profit, and that's why I love their products so much, because I know that supporting them is doing good!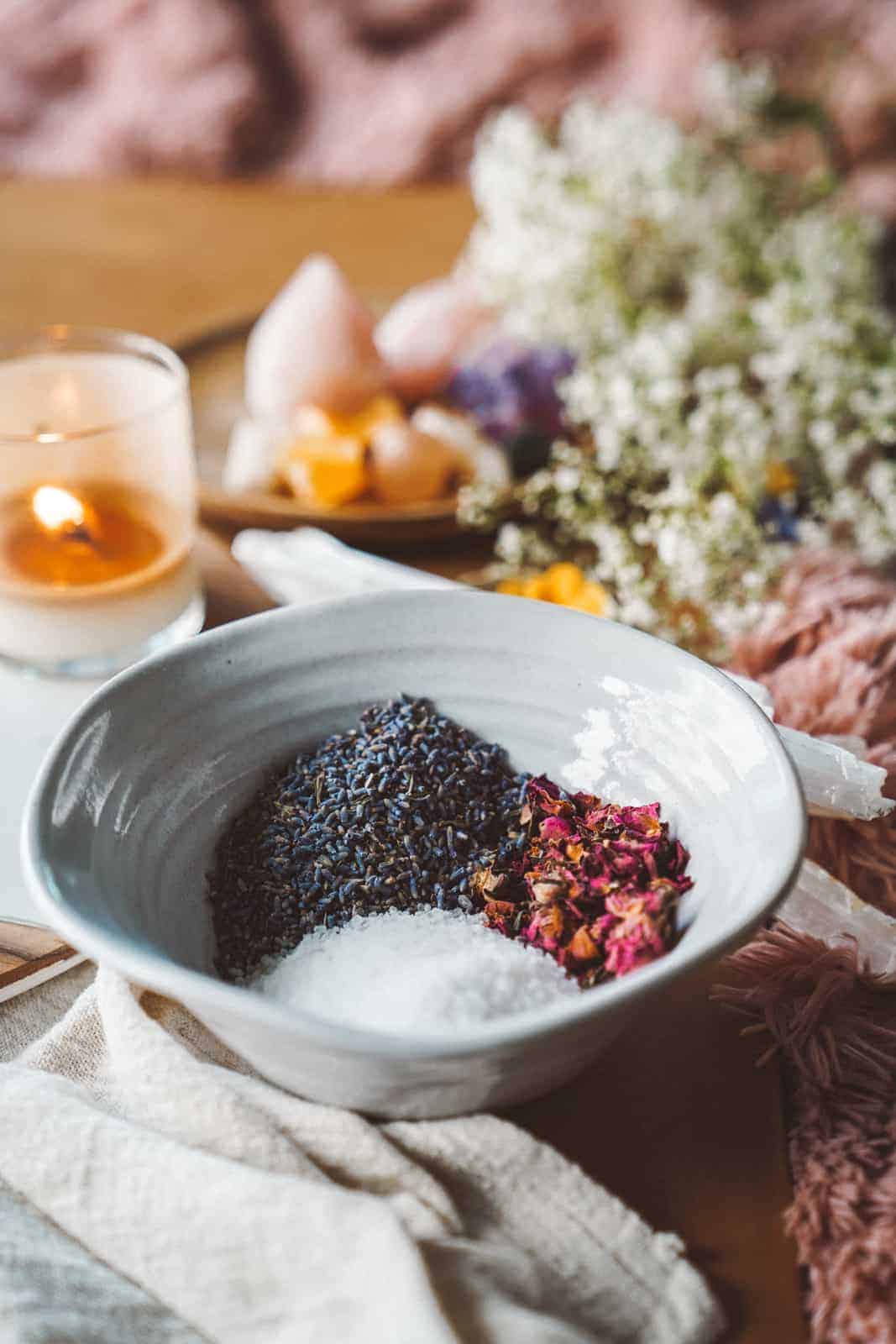 Bath Salt Mix
Clay Mask
Method:
Stir in small bowl using a wooden spoon. Apply to full face, neck and chest using a brush. Keep it on for anywhere from 5-15 minutes. I like start slow at first then gradually increase to the clay dries.
Do you have any self-care tips? Share with me below what makes you happy!