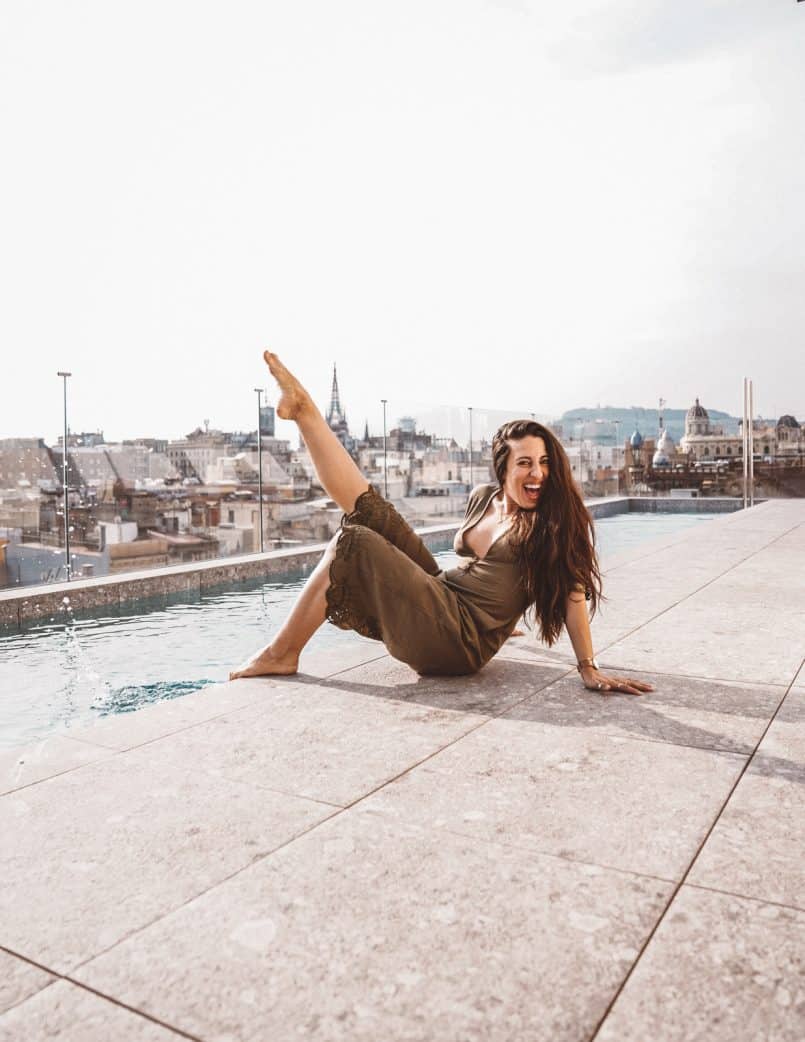 28 Feb

A Vegan Friendly Guide to Barcelona, Spain

On my recent trip to London, England, I took a little side trip to Barcelona, Spain to visit my sister. I absolutely love Spain. The culture is so vibrant, the food is amazing and who can resist the beautiful Spanish language?

While I was in Barca I ate at some fantastic vegan friendly restaurants like Flax and Kale (30 second walk from the below hotel), Brunch and Cake By The Sea, and The Green Spot. I also stayed at the incredible Yurbann Passage which was a gorgeous hotel with an incredible view (check out my photos) and it's where I had the best breakfast of the whole trip.
What made the breakfast to die for? Well there were fresh pressed juices, cute jars of fruits, yummy dips and spreads, salads, hot foods, and most importantly, vegan and veggie options.
Yurbann Passage has a wine tasting available right at the hotel, an amazing spa and hot tub, and a rooftop pool with a view. I found the staff to be incredibly friendly and the room service and overall ambiance of the hotel was super cute, full of all the amenities I would need, including a convenient location. The hotel also has bikes you can hire to take around the city, locker storage if you need to check-in early, a business centre, laundry room and basically every amenity you could want! Including a gym.
If you are thinking about a trip to Barcelona and want to book at room at Yurbann Passage, use promo code: foodbymaria on their website and receive a 12% discount on your reservation.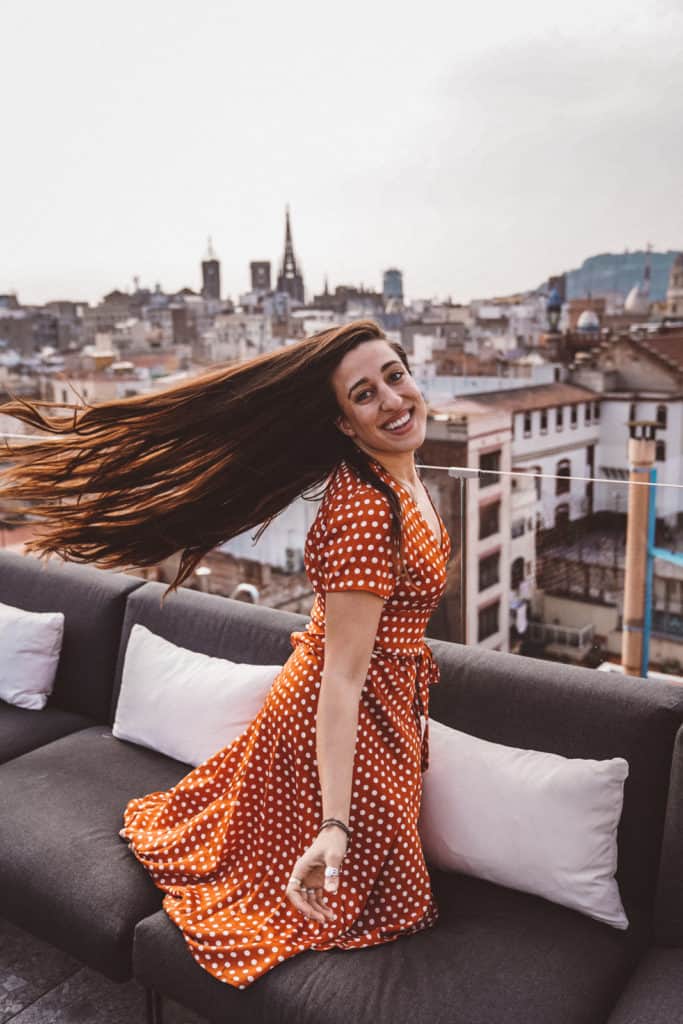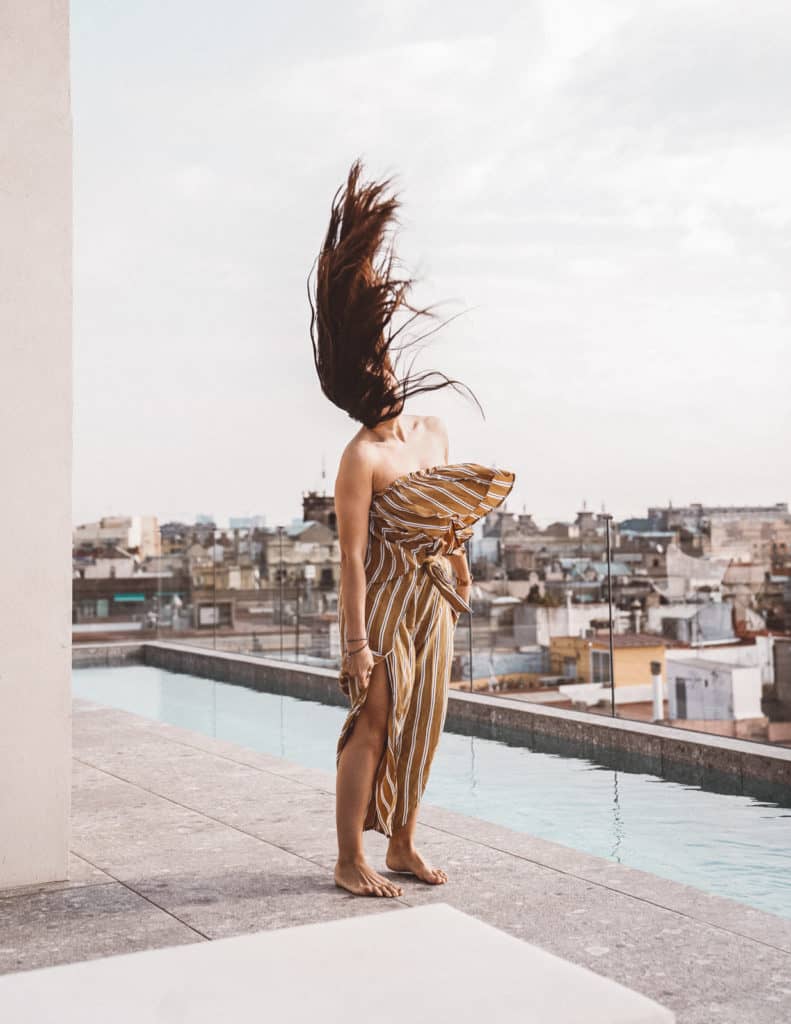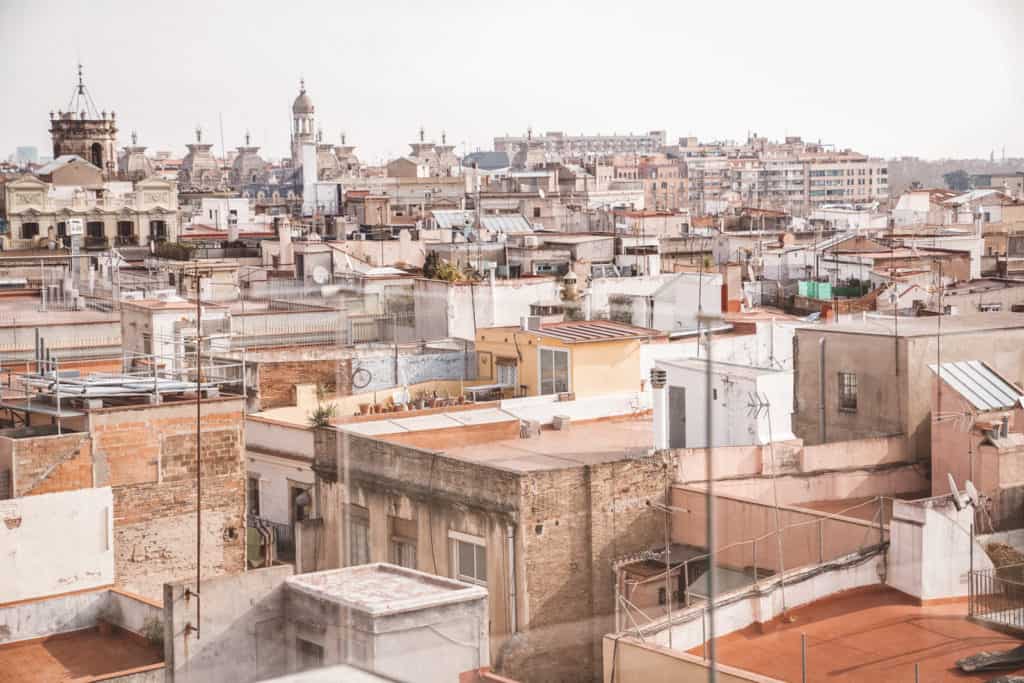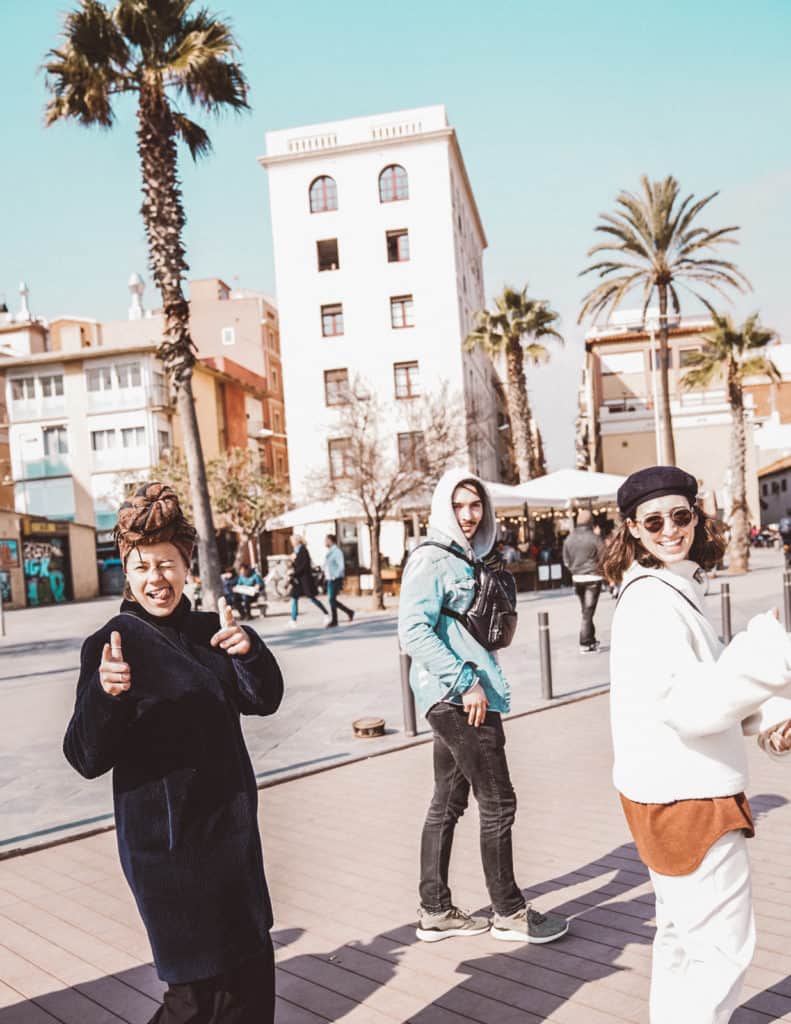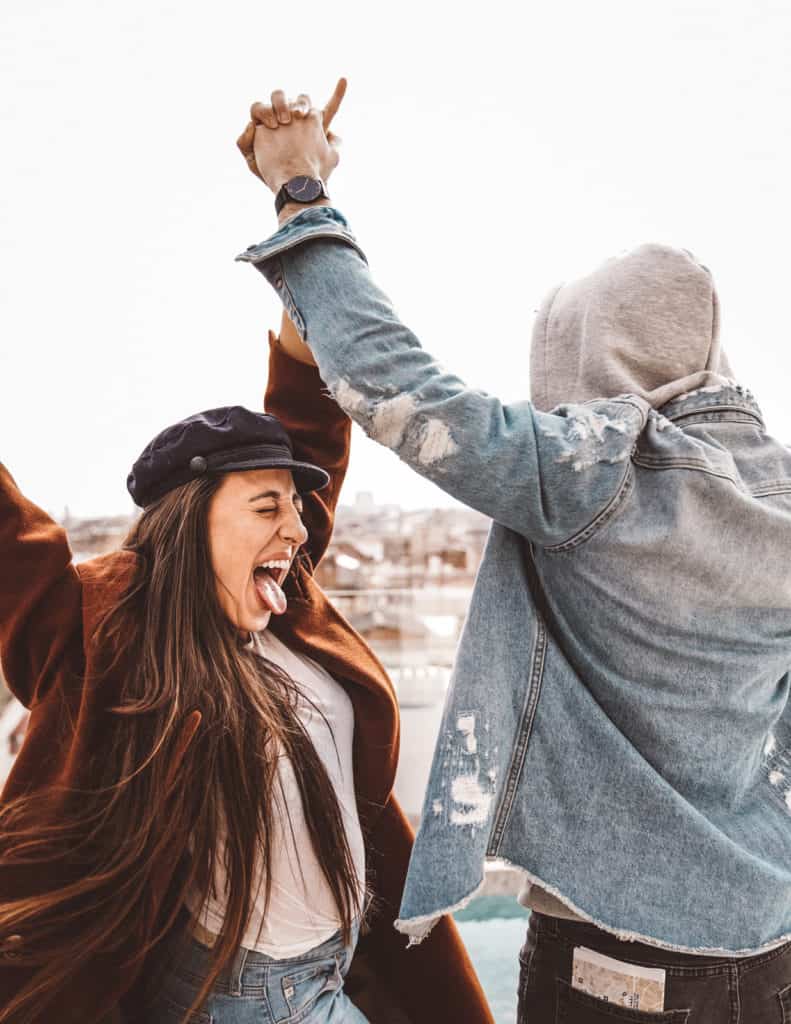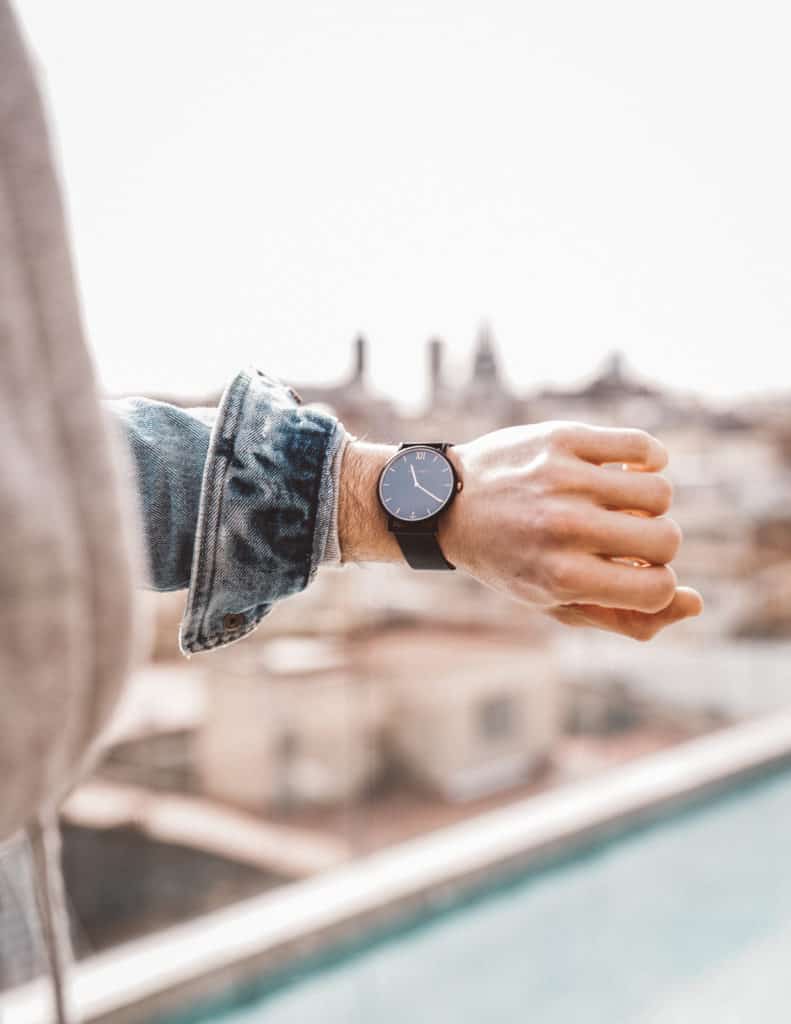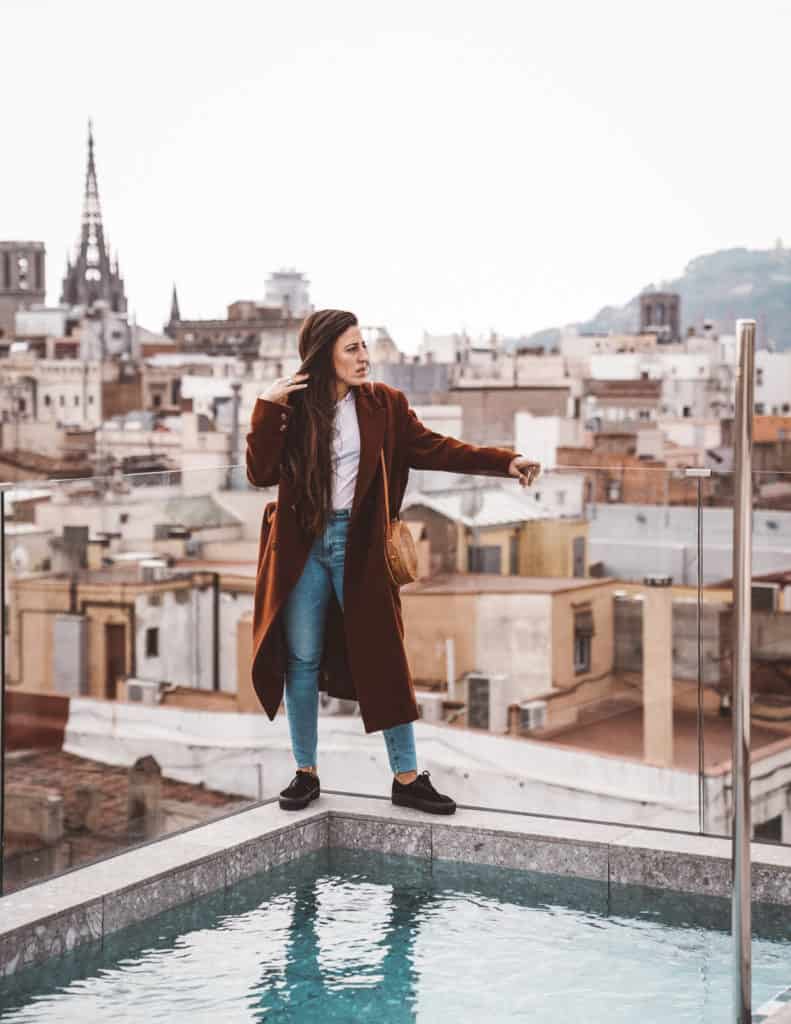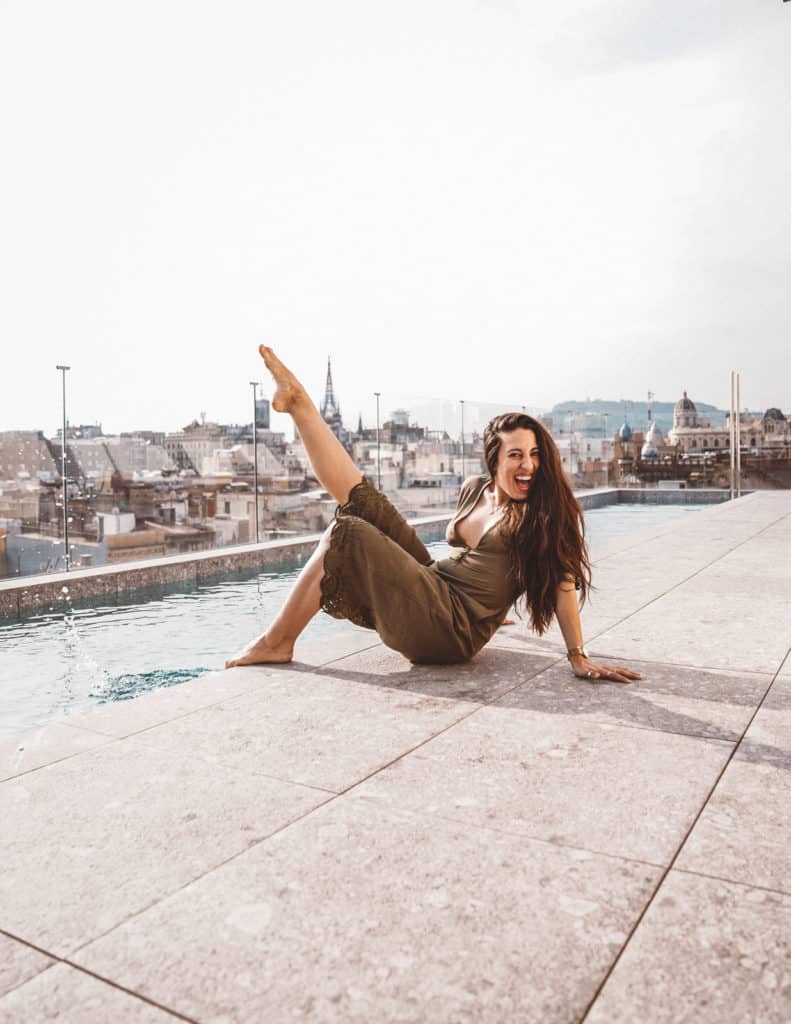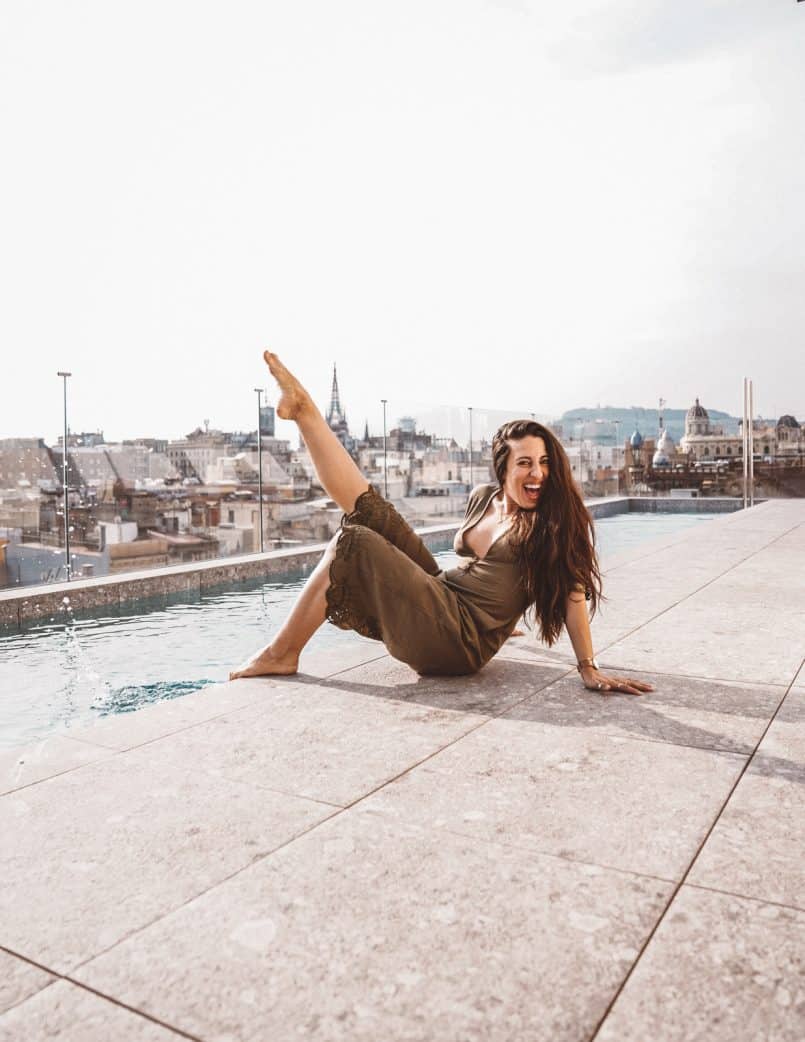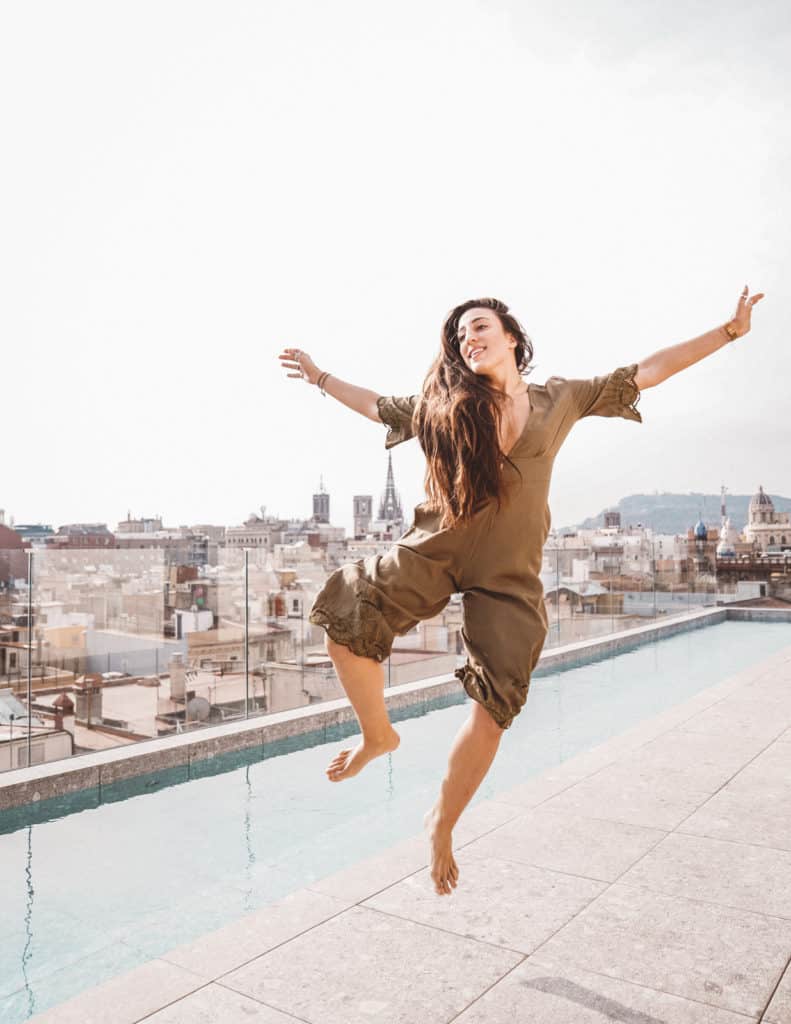 Flax and Kale 
In regards to the other kick ass places I ate on this trip, Flax and Kale was one of my favourites that we visited. I had the My Vegan Chinese Girlfriend which is this amazing bowl filled with greens, vegan egg and all sorts of flavours, textures and nutrients! I also had the bao and the pizza which were both amazing. The service at this resto was also fantastic and the overall atmosphere was very moody and sexy with super retro decor in a loft type space. Also a great place if you have a large group that needs to be accommodated!
Brunch and Cake By The Sea 
Okay, so this restaurant may have slightly been tainted by the rude and ignorant manager that was working when I visited. However, thankfully our waitress was amazing and the food was decent which made up for it. The food was seriously Instagram worthy, it was so pretty and presentable. To top it off, this restaurant is right on the sea so it comes with an awesome view. One thing to note is that it's fairly small so it's not great for groups of more than four people.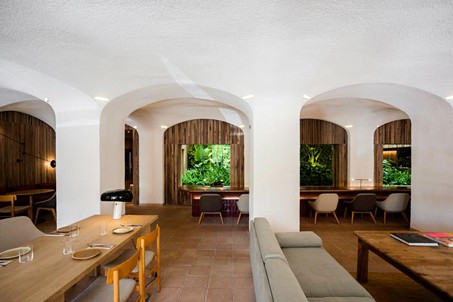 The Green Spot
The quinoa salad at The Green Spot was unreal, the black pizza was ridiculous, the buddha bowl was sooo filling and the nachos are seriously cool. You feel like you're in an old school scene as soon as you enter this restaurant, it's kind of like a place Pablo Escabar would go with jazzy/blues music, dim lighting and really, really fast service. The food came out quickly but it was so fresh and delicious.
What else I loved…
Barcelona is a stunning city and outside of just eating, there was a ton of other things I fell in love with. First off, the culture is so welcoming and beautiful. The architecture is out of this world and something you won't find anywhere else, especially at home in Canada, and it's such an easy city to get around in, you can walk almost everywhere!
One of the best things about Barcelona is that it's on the ocean which means there are a ton of beaches in the area and amazing people who walk the beach selling beautiful tapestries and souvenirs. Given I came from grey and gloomy London before Barca, the beautiful blue sky was definitely a good change of pace.
If you're planning a trip to Barcelona, make sure you don't miss the unique Gaudi architecture and art, the famous Sagrada Familia and go on a wine tour to try some of the local wines!
Do you have some favourite things to do in Barcelona? Share them with me below in the comments!
Pin the below image to save this post for later!