08 Aug

Use Discount Code 'FoodByMaria' for 15% OFF Natural Beauty Procedures at Vanity Vault

Thats right guys, you read it right! 15% off at the most Chic, and Cute Beauty Salon in Calgary! The Vanity Vault Calgary is such a dream, and genuinely makes you feel like you're right at home.  They have an array of beautiful services, and products to offer to their clients, but the ones that stick out most to me are their Bio Sea Weed Gel Nails,  Natural LED Teeth Whitening, and Organic Tan Spray Tans!
To redeem this offer simply:
Call, or head down to Vanity Vault and use code FoodByMaria for 15% off the follow three procedures!
You can call 403 457 4960 or Book ONLINE.  To have a look at some of the amazing products offered at Vanity Vault click here!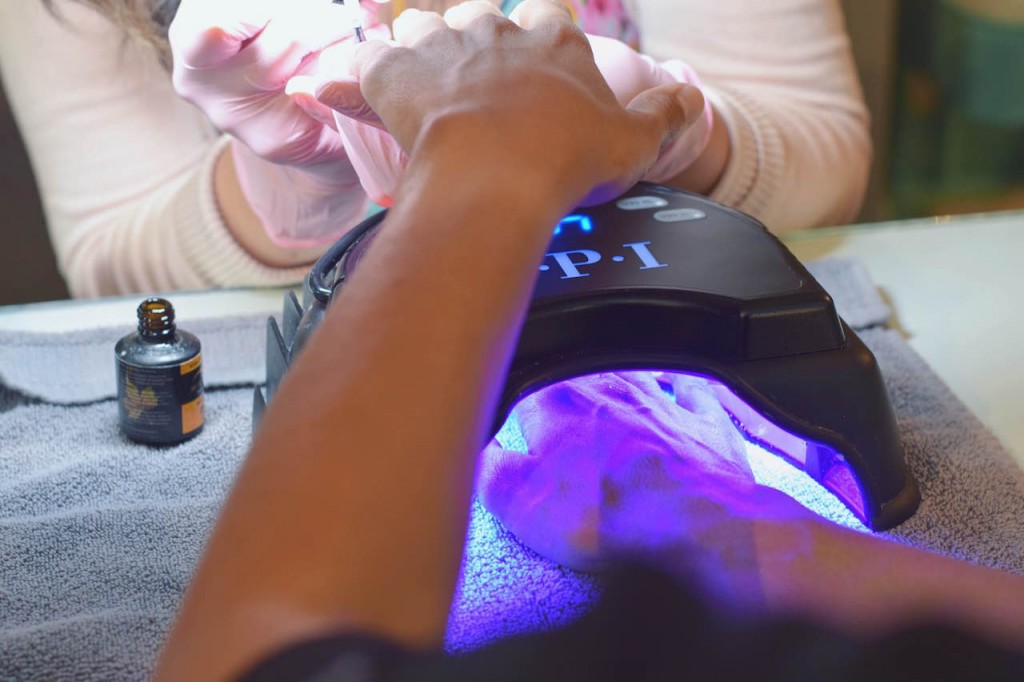 The Bio Sea Weed Gel procedure is probably the one I will talk most about as I have never had it done until now.  I waited this long to post about it because I really wanted to see how long these bad boys would last.  Safe to say three weeks in and these guys are still full on, and still looking fresh and beautiful.  So not only do they last, but they are much better for you than your generic gel nails that contain more chemicals.  This Bio Sea Weed gel is big-5 free, with no formaldehyde, toluene, DBP, BHA or solvents. Can I get a whoot whoot?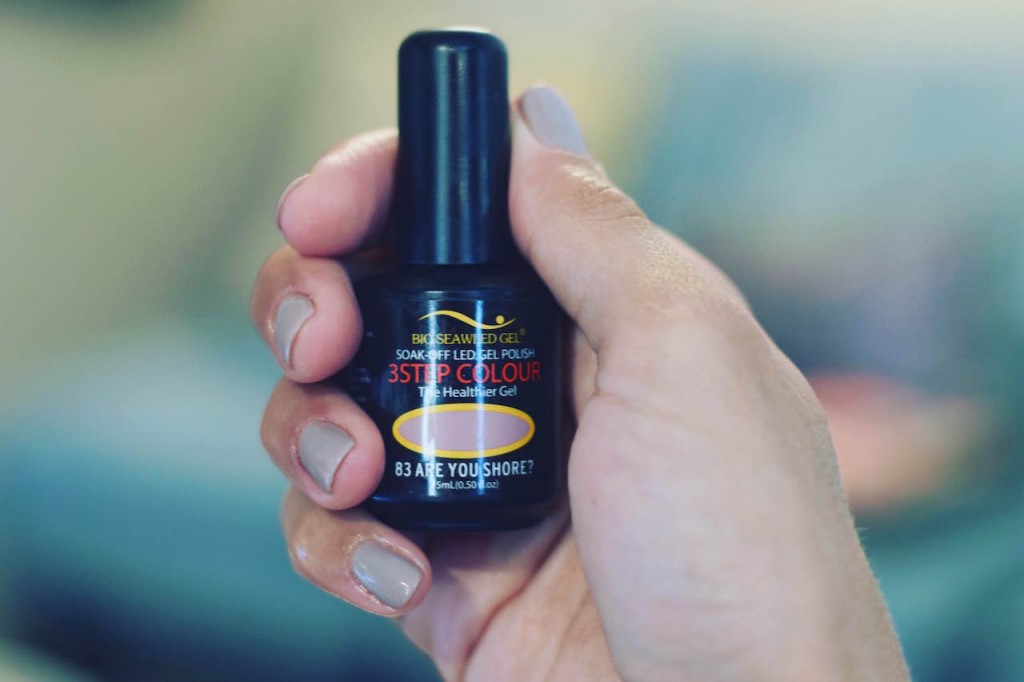 Bio Sea Weed Gel will not leave your nails feeling dry, flaky, or damaged after removing. I will confirm to you guys exactly how mine are feeling once I get them off! As of right now, I am completely convinced that this is the truth!
For More information on this product just click here!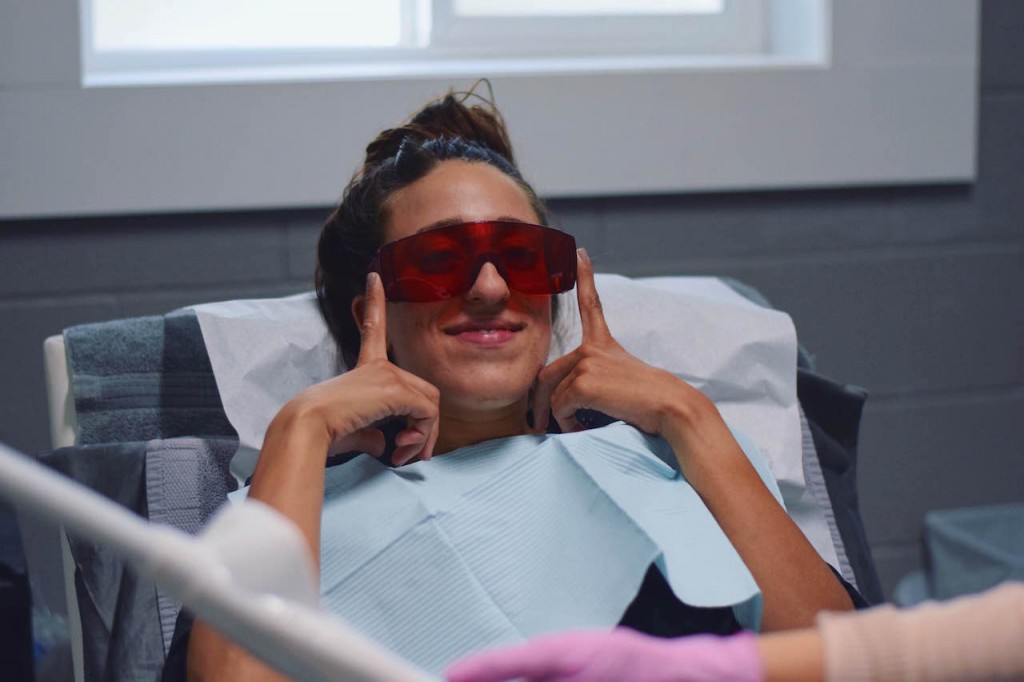 Next we move into the Teeth… oh ya, check the shades folks.  I am sexy – so I tell myself everyday, all day!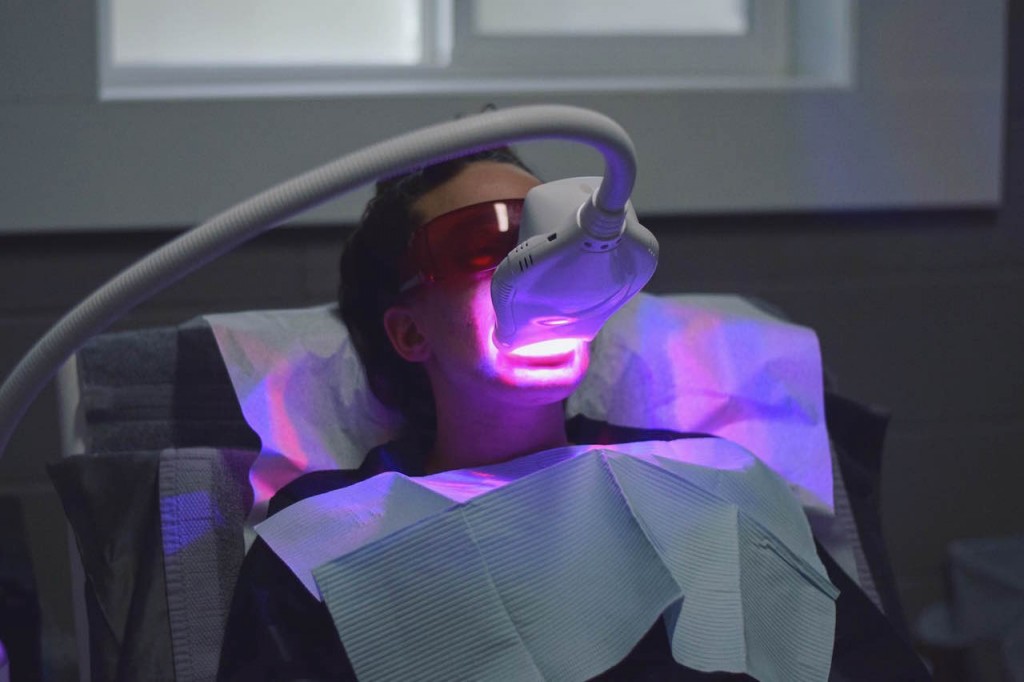 This was the first time I ever had The Sunna Smile in Studio Teeth Whitening done on me but I do not think it will be the last!
I previously did a post on my experience with the take home kit and I loved it! Read about this amazing product, what makes it different, and why you should be using Sunna Smile instead of generic teeth whitening products here!
Before                                                                          After
Note: My face seems to look lighter in the after photo, but I swear we did no touch ups, or edits.  Just how it worked out.
In order to maintain this amazing bright white smile we recommend having this procedure done, and then also considering the take home kit to up keep! It has been three weeks since I had this done, and my teeth are still very white, and I drink coffee around twice a day! Also, can I just add that I have no had time to use my Sunna Smile Teeth Whitener, so this is just straight up Salon Whiteness right here (insert I feel fabulous smile).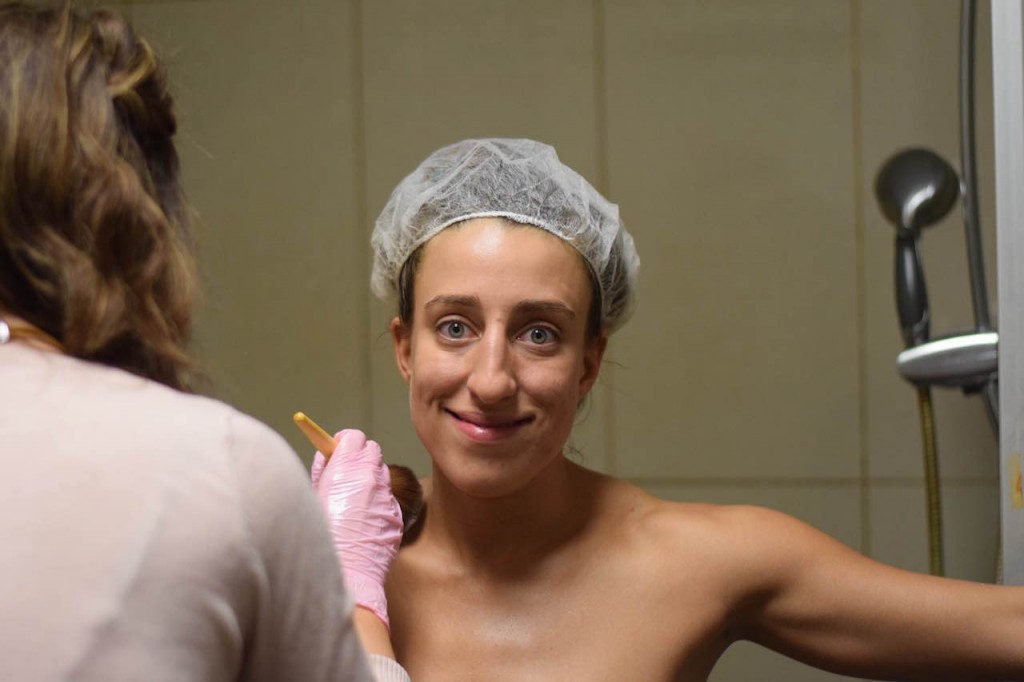 Moving on the last of the bunch, the Organic Spray Tan! That I love, and will get forever, and ever!
I am no newbie to this, actually you can call me season veteran as I think I have already had around 4 of these done since March! They leave no streak, literally leave you smelling of love, is healthy, chemical free, and it works.
You can read more about what I think about this amazing tanner here, but seriously in the mean time you best get down to Vanity Vault and book in now.  This place is always busy so I would hustle so you make it down in time for your next special outing!
To book:
 Call 403 457 4960 or Book ONLINE.  To have a look at some of the amazing products from Vanity Vault click here! 
Love From Your Greek Food Goddess